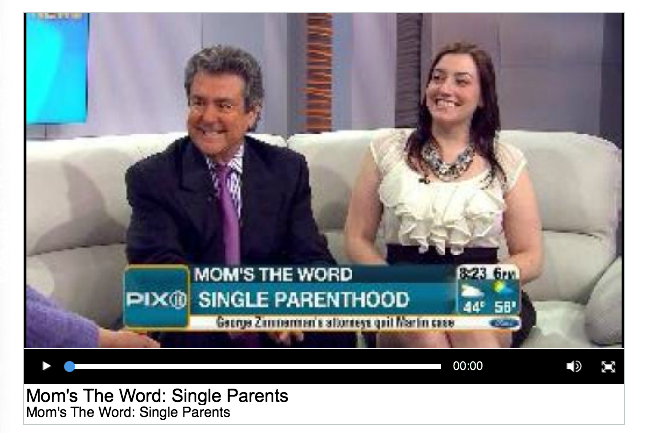 I'm baaaaack! This week I returned to WPIX Morning News for my second appearance to talk single parents and whether or not you need a man to be a good mom.
The last time I visited WPIX I discussed dating advice for the single parent.
This week's topic on "Mom's The Word" was sparked after Diane Keaton recently said she regrets being a single mom.
During an interview for AARP magazine she was quoted as saying, "As a parent I provide all I can, but I think in the best possible scenario you need to have a man."
As a single mom I know firsthand that a two parent household is certainly easier financially, but I don't think it takes having a man in your life to be a good mom. It's been three years since I've had one in mine and while there have been times I've struggled, I think in the long run it has made me a more well-rounded woman and better mother.
Some argue a child needs a father figure in their daily life to avoid confusion, but I say that's just not so.
When all is said and done, it doesn't matter if a child has one parent or two parents; It matters that they have a good parent.
You can watch my full interview with Sukanya Krishnan on the WPIX Morning News by clicking the link below.
Mom's The Word: Single Parents