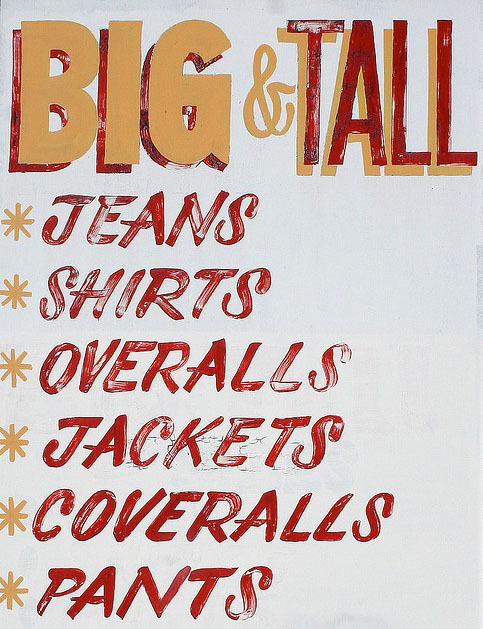 I've been a big guy all my life.  But back then, options were limited. Shoes were an even bigger challenge. There was one shoe outlet that was an hour away in another state that carried some extended sizes. We would go there periodically and pretty much buy whatever they had in size 15. I might need dress shoes or want some sandals for the summer, but we bought whatever they had. Basketball shoes were always the easiest, because it seems as if the shoe people assumed that tall people only played basketball, and did nothing else with their time (What else are they good for?). We like the beach too, ya know!
And then along came the internet, and my whole world changed. No longer did searching for clothes mean an all-weekend excursion to the states-away outlets in search of anything that fit. I could now replace my velour tracksuits with brand name jeans, and my basketball shoes with penny loafers (they look much better with a suit at Christmas than those Converse high tops).
Even so, many of the things I found initially were specialty-type stuff. It wasn't until a short time later that many of the big Bricks & Mortar retailers started carrying extended sizes online. I could wear cool sweaters like my shorter friends (thank you, Gap!) and had a sweet 3-in-1 winter jacket like all the other kids (thanks, Eddie Bauer!) all thanks to the magic of the internet and retailers willing to stock some bigger stuff for those of us who need it.
How about you? Any sites out there that offer extended sizes and broader options for us broader folks? Share with us below in the comments and we'll grow this list of  Sites that carry extended sizes online:
Sites that are exclusively for extended sizes (Big and Tall for men, Plus for women, etc.)
If you'd like a daily rundown of all the deals and top online coupons, sign up for Brad's Daily Alerts today to get the best daily deals delivered to your inbox!