GoSun, the company that revolutionized solar cooking through its patented vacuum insulated solar ovens, today announced the GoSun Chill. A portable, high-efficiency cooler that utilizes energy from the Sun to keep drinks and food cold, or frozen, eliminating the need for ice. The GoSun Chill is now available on Indiegogo starting at $479 and will start shipping to backers in August 2019.
With the GoSun Chill, you won't have to worry about soggy sandwiches, resupplying ice or lugging around a heavy cooler with extra bags of ice to keep your food or drinks cold.  Just like their breakthrough solar ovens, the GoSun Chill, while being entirely fuel-free, does not compromise convenience or performance.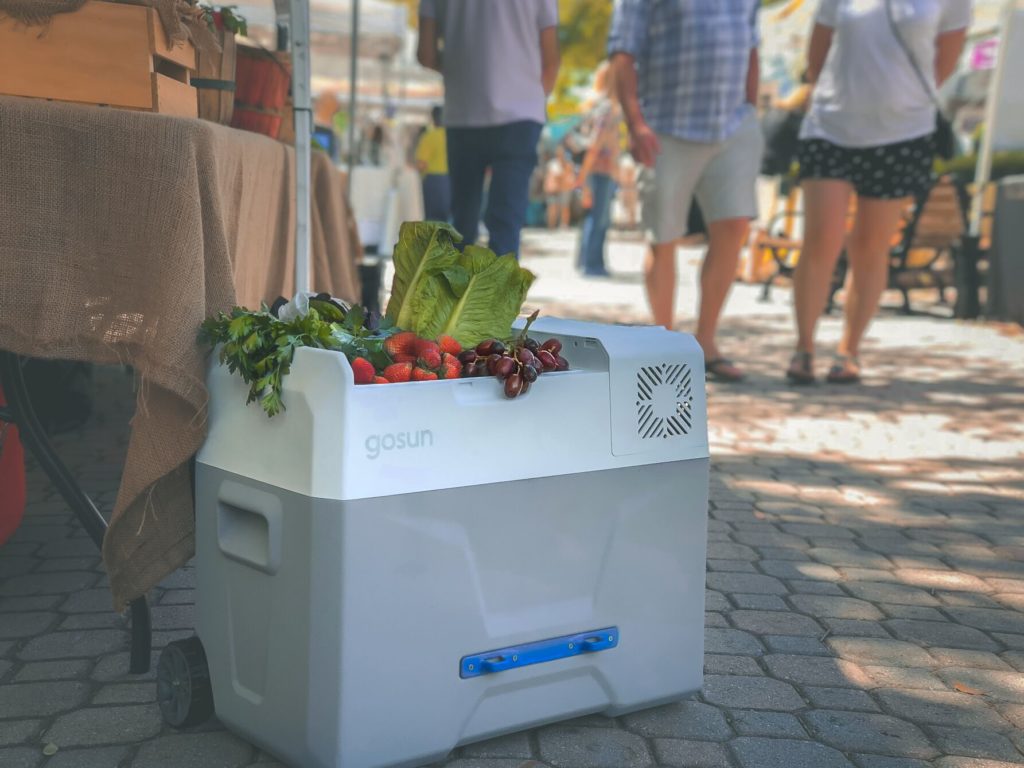 By combining the technology of brushless compressor motors with lithium ion batteries, the GoSun Chill can do the job of your stinky old cooler without the melting mess. Similar in size to a standard cooler, the Chill is a 40-liter cooler that fits 40% more food and drink since there's no ice using the valuable space inside. 
In addition to running off the including Lithium Powerbank, every GoSun Chill comes with integrated components that enable it to be run from typical household AC power, mobile 12 Volt sources or optional solar panel charging. The detachable 144wh Powerbank can also power laptops, portable accessories and cellphones (over 10 full charges) making it handy where you need the juice.
GoSun is pairing the Chill with a portable Solar Table or a flexible Solar Panel that both allow for a completely portable power and cooling system. Additionally,shade from the Solar Table allows the cooler to stay colder, even in direct sunlight, enabling operation at temperatures down to 0°F (-18°C).  Typical cooler solutions are unable to maintain consistent temperatures, while the GoSun Chill offers a dry, temperature-controlled environment for up to 14 hours on the Powerbank alone.
With this portable fridge, GoSun completes a line of fuel free appliances for an off-grid, outdoor kitchen. When packaged with the award winning GoSun Fusion, a solar + electric oven, you have a solar kitchen to take to the beach, while camping, fishing, sailing, or in the backyard.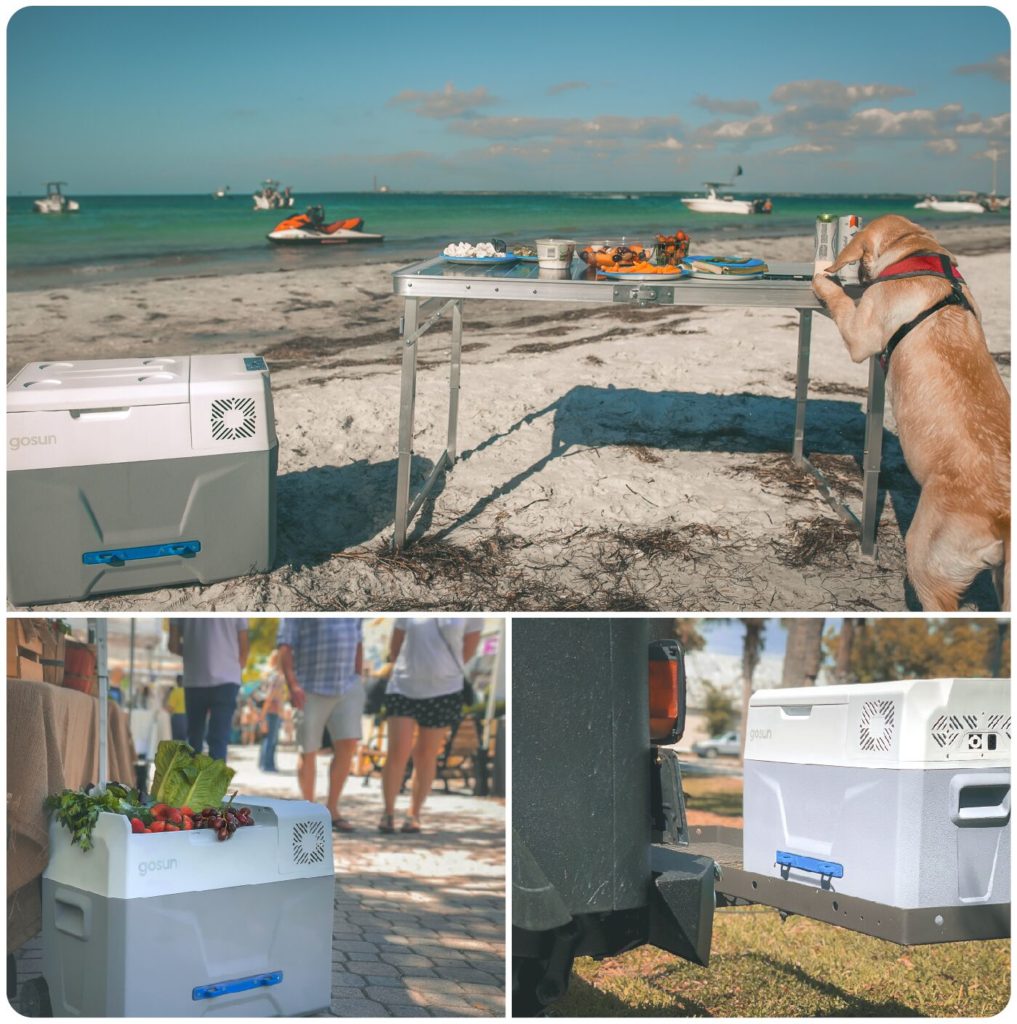 "Solar technology is the cleanest and most accessible form of energy. With technology getting more efficient, GoSun is working hard to make more solar powered devices," says Patrick Sherwin, founder and CEO of GoSun. "Coolers are a pain in the ice and the new fashion cooler industry hasn't solved the problem either. A solar powered cooler that can keep your food or drinks cold without worrying about ice is a game-changer for anyone who gets outdoors or prepares for emergencies."
The GoSun Chill will be available this summer at www.gosun.co,