Nashville mom Renuka Christoph introduces a new book series promoting safety practices to kids. Facemask Fun with Hamilton features Hamilton the investigator who shares his imaginative thoughts and adventures within each book. He's always depicted wearing a facemask to normalize it as a part of daily living.
Christoph developed the series to equip educators, practitioners and parents in teaching COVID safety guidelines to children in a fun way. In What Colors Do You See, What Do You See and Sports, Hamilton observes different prints and encourages young readers to use their imagination as he shares his. Within Birthday Time, Hamilton shares about his eventful day playing distant games, reminding readers to keep a safe distance and more. At the Zoo offers animal facts in addition to safety facts. Questions Answered is a light hearted and whimsical Q&A between the young investigator and different animals.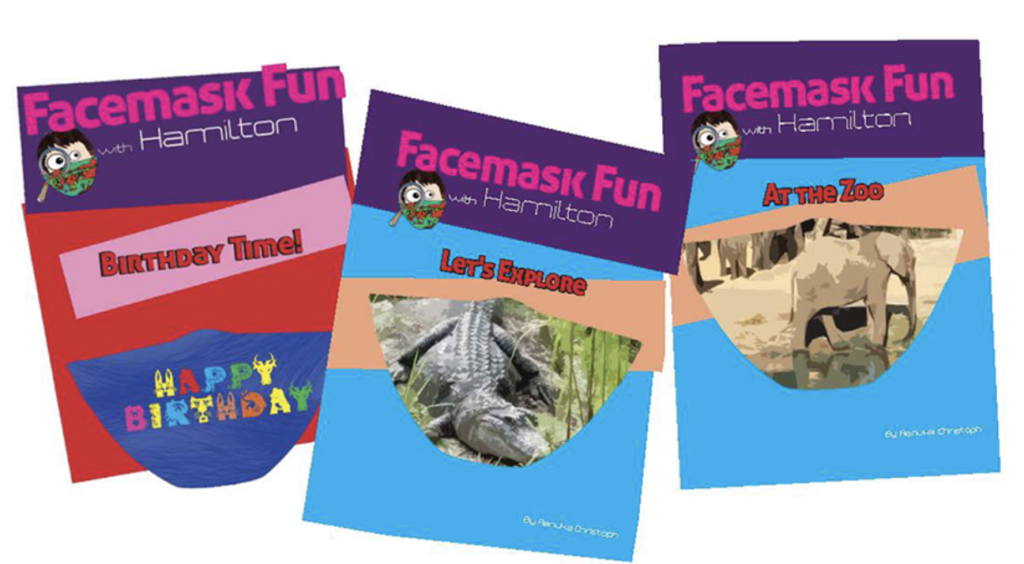 The website features free downloads. Within Hamilton's Corner, there is a free safety guide as well as sample letters to send to grandma and loved ones.
Books are available on Amazon in Kindle eBook or paperback formats.