Premier League returns to Amazon Prime Video this weekend. Amazon announced certain matches will be available in Ultra HD with Dolby Atmos.
Amazon kicks off its coverage of the Premier League this weekend with Liverpool's match at home against Wolves. It will broadcast two full fixture rounds of Premier League action, with every team playing twice.
It's the first streaming service to offer matches with Dolby Atmos audio for a live sporting event.
On web, mobile, and Fire TV, Amazon is offering fans deeper insights into the match using its X-Ray function. It enables fans to track advanced live match stats (via Opta), and catch-up on key highlights and moments from the match at the press of a button during a live match. X-Ray also includes player line-ups, key club information such as stadium details and mascot names as well as extra information about any of the players from each club.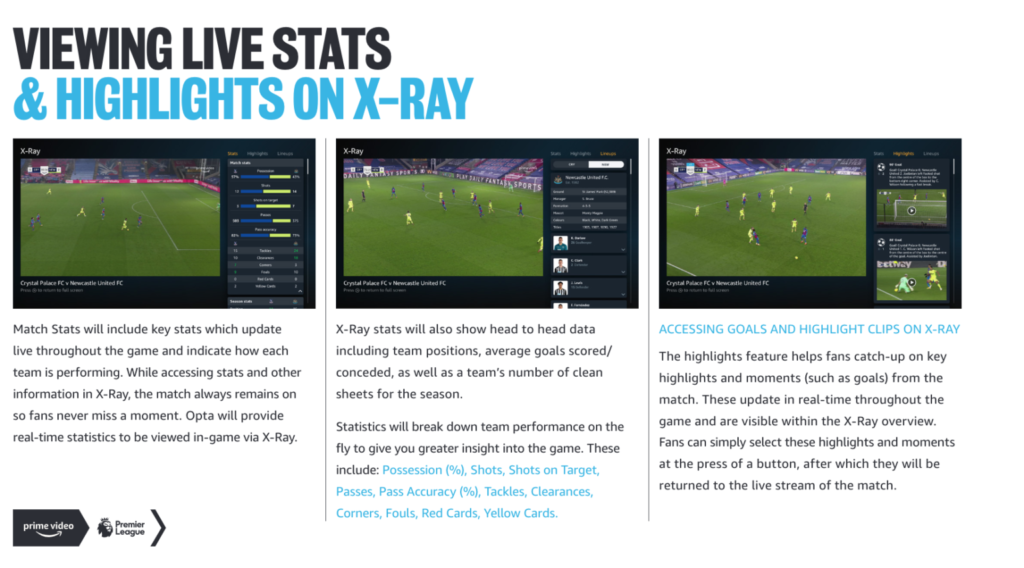 Amazon said it will have over 350 cameras in Premier League stadiums, working with over 2000 camera operators, editors, sound engineers, directors, mixers and producers, with over 30 hours of football broadcast on Prime Video across December.