Good news, by the end of today, 500,000 residents will have received their first COVID-19 shot. That's about half of the County's adult population! The County has been leading the State in vaccinations and we will continue to move full speed ahead to get our residents protected against this deadly virus.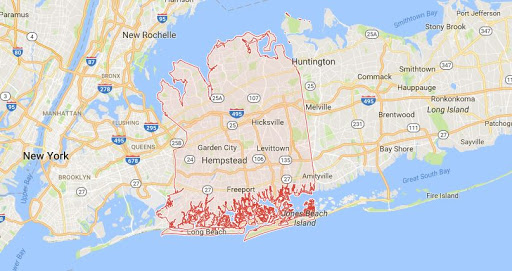 The vaccine is our passport back to normal, so we have been building up infrastructure and working daily to get shots into arms as both supply and eligibly increase. The County is now running four vaccine distribution centers at Nassau Coliseum, Nassau Community College, LIU Post and the "Yes We Can" Community Center. In addition, we have been working with our healthcare partners to hold numerous pop-up distribution events — targeting hard to reach populations and make sure all communities have their shot at getting the shot. And to assist seniors in getting appointments, we set up a special hotline: 516-227-9590.
On Tuesday, April 6, all residents 16 and older will be eligible to receive the COVID-19 vaccine. The COVID-19 vaccination is safe, free and effective.
For more information on the vaccine and for available appointments at County and partner locations, please visit: www.nassaucountyny.gov/vaccine.