The NHL and Turner Sports announced a seven-year media rights agreement Tuesday that will have regular-season, Stanley Cup Playoff and Stanley Cup Final games televised on TNT and TBS starting next season and running through 2027-28.
Turner Sports, a division of WarnerMedia, joins the Walt Disney Co. and ESPN as the NHL's national media rights partners in the United States for the next seven seasons.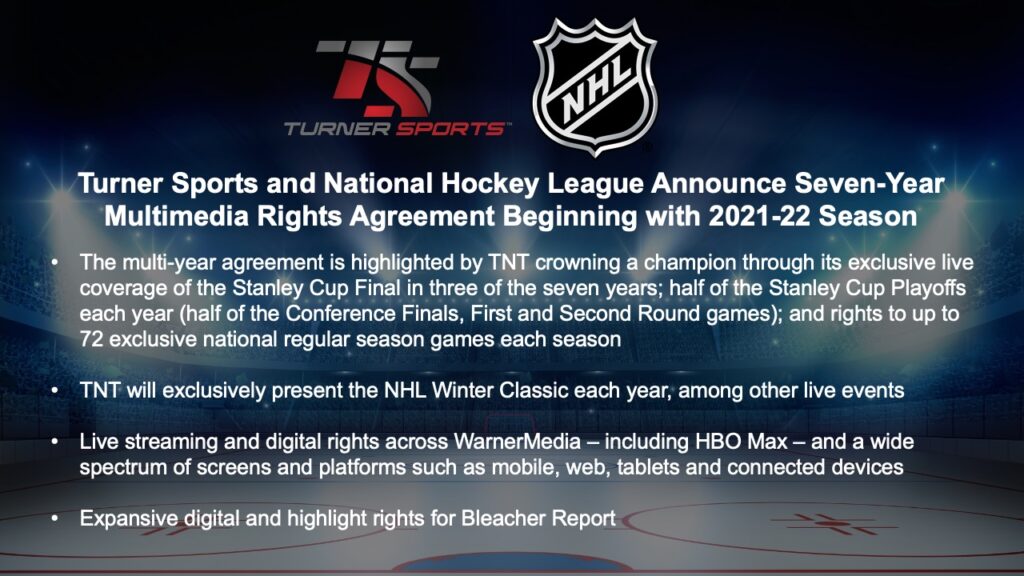 The NHL joins the National Basketball Association, Major League Baseball and the NCAA national men's basketball tournament as partners with Turner Sports.
HBO Max, another subsidiary of Turner Sports, will gain digital streaming and simulcast rights that won't be available to consumers until later in the agreement, Zucker said.