What could possibly go wrong?
In case you haven't already heard, Elon Musk will be hosting SNL tonight (with his guest musician, Miley Cyrus—what a pair). Everyone's expecting it to be a little insane.
In fact, the duo has already apologized in advance to their mothers watching in the audience (this is a friendly reminder that Mother's Day is Sunday). 
As for the skits? Elon's already aired his ideas on Twitter:
Baby Shark & Shark Tank merge to form Baby Shark Tank

Woke James Bond
But the real question here is about crypto. Will Elon mention Dogecoin? (It sure looks like it) And if so, is it going to the moon like he predicted before?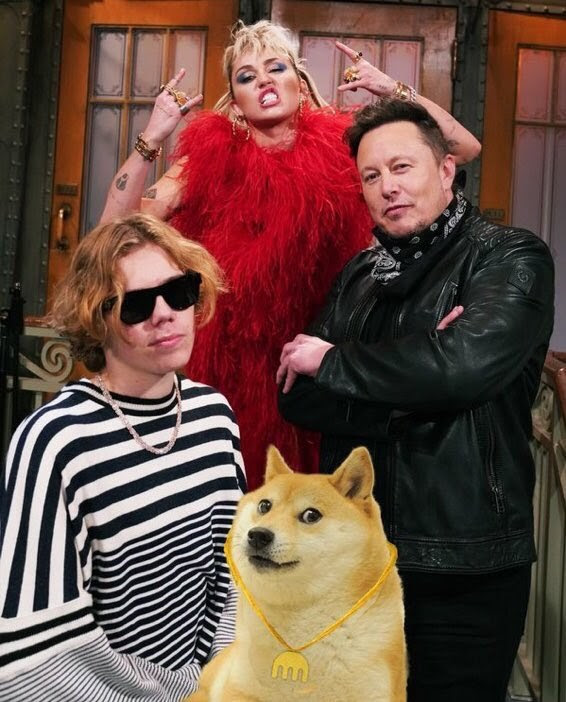 Prepare for the (possible) Doge rocket ship!