Ahead of both the Europa League and Champions League finals, BT Sport has added its timeline feature from its mobile app to the big screen TV version.
The Timeline feature is now available in beta ahead of a planned full launch in time for the start of the 2021/22 Premier League and Champions League.
It enables football fans to see an interactive timeline on screen, which allows them to re-watch key moments, including goals, yellow and red cards, substitutions and move back to the live action.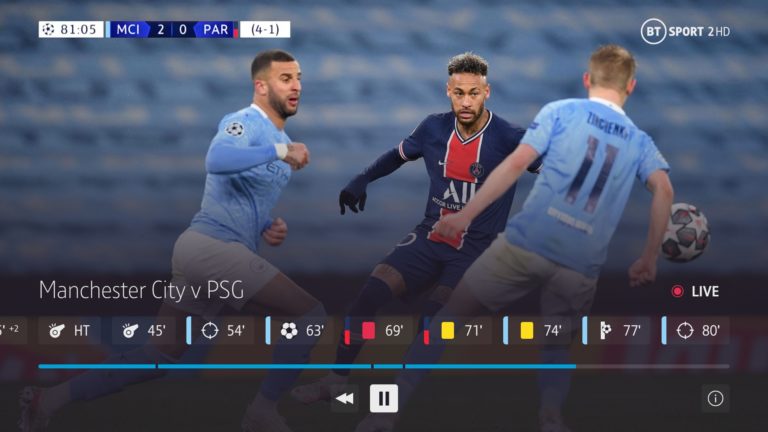 The feature is available in up to HD quality in beta form, with a view to moving to BT Sport Ultimate streams in 4K HDR for next season.
This is on top of multiple other platforms, including Samsung smart TVs, PlayStation 4 and PS5, Xbox One and Xbox Series X/S, Google Chromecast, and Apple TV.