Happs, the community-driven live video platform for independent creators, has raised a $4.7 million post-seed funding round led by Bullpen Capital. The round included participation from Crosslink, Goodwater and Corazon, who led Happs's seed round, and brings total funding to date to $6.2 million. Rob Hayes of First Round Capital and former Instagram head of growth Bangaly Kaba also participated in the round.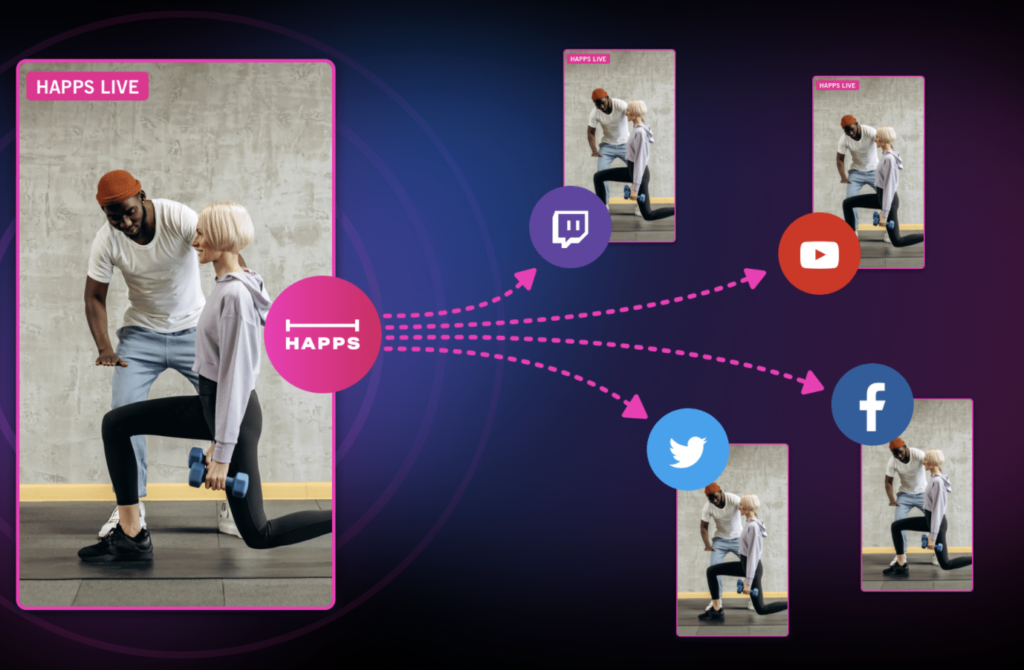 Founded by Mark Goldman, David Neuman and Drew Shepard, former media and tech executives from CNN, Walt Disney, 20th Century FOX and Reserve, Happs is the first livestreaming platform that allows creators to collaborate on broadcasts across platforms – for example enabling a YouTube creator and Twitch streamer to team up – and share their content simultaneously with their audiences on multiple channels. While broadcasting on Happs, creators are able to produce and share the same live content for Facebook, YouTube, Twitter, Twitch and other social media channels, rather than produce individual pieces for each network, in order to maximize their audience-reach and give critical time back to busy creators.
Happs is building an ecosystem for video creators that puts emphasis on its creators. In addition to the technology that enables creators to broadcast to multiple channels simultaneously, Happs has built a platform that allows creators to network, collaborate and produce with each other and provides them with simple options, such as direct payment or monthly sponsorships, that enable creators to monetize their fanbases.
The creator economy took off in 2020 as many workers transitioned out of traditional jobs. Happs's creator community features an army of livestreamers, including musicians, journalists, crafters and creatives of all types, who all produce live video content for multiple audiences. Happs has already enabled their creators to reach more than 25 million viewers.
About Happs
Happs is building the homebase for creators where they come together to collaborate, grow their audience and make money. The Happs platform is alone in allowing creators to share live video across multiple social channels, engage with their community directly and monetize their content all in one place.
Learn more about Happs at www.happs.tv.