If you're an Edmonton Oilers fan, the past few seasons have not necessarily been some of the best times to love your team.  Given that this is a team that has been on a rebuild process for as many seasons as their star player Connor McDavid has been on the roster, it's understandable to assume that success is bound to come sooner rather than later. NHL odds experts all around have started to show clear signs that the Oilers are starting to become a win now team, instead of a team waiting for the right time, right place and right everything else. But will the upcoming NHL season be the season in which Oilers fans can finally catch a break and get a taste of sweet success?
Let's break down the reasons why this season could be the one in which the Edmonton Oilers finally break away from their lack of playoff success and finally go for a truly successful postseason run.
Connor McDavid Deserves A Winning Break With Edmonton
The best way to start off this whole conversation of why the Edmonton Oilers deserve a positive break in their hockey reality is by talking about why their main star and captain, center Connor McDavid deserves to catch a break and finally see all of his work and efforts translate into winning for Edmonton. McDavid, who will be entering the 4th season of his 8-season multi-million-dollar contract is more than ready to prove to fans, experts and hockey analysts why it's a given that he is considered one of the absolute best hockey players in the world right now.
Many could argue that the Oilers' lack of playoff success, with the team having missed the playoffs, lost in the qualifier rounds and lost in the initial round of the Stanley Cup playoffs in the past three seasons is not McDavid's fault in any way, and in all honesty they're right. The team has failed to surround McDavid with enough depth around him to guarantee that the team can play just as well or better with him on and off the ice. But this upcoming season, with some key additions to the team like Zack Hyman to improve their attacking core, it finally feels like Edmonton is building a team with enough depth to give McDavid a true chance to take the team into at least a conference finals berth this upcoming season.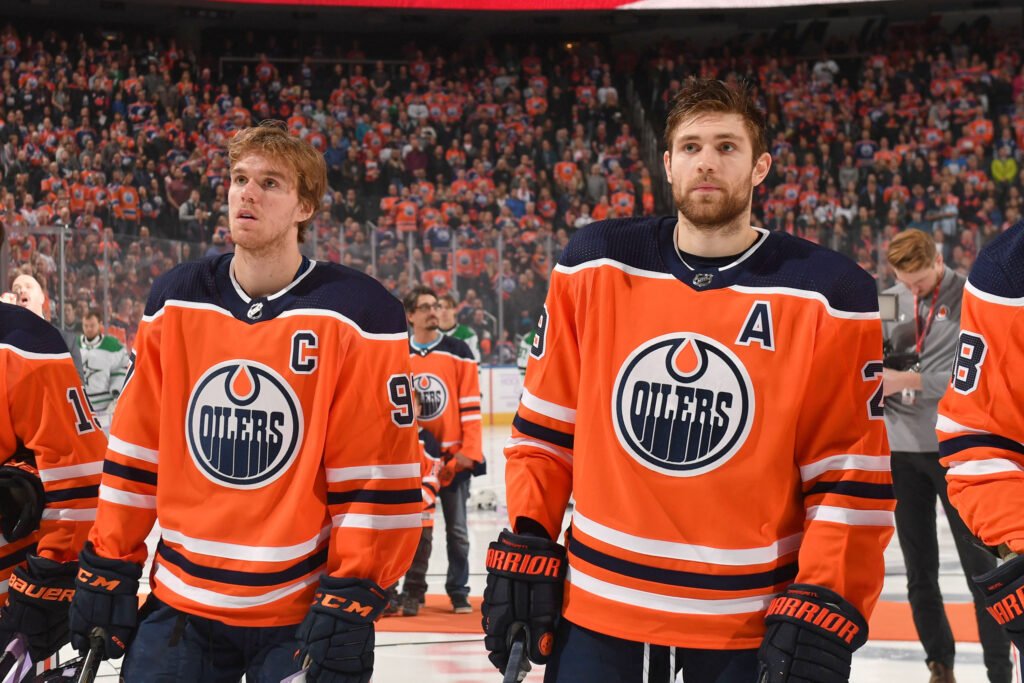 The Defense Is Getting A Much Needed Boost Of Experience
Getting swept out of the playoffs last season by the Jets was not exactly what the Oilers were expecting, it took some time for fans and experts to start pointing out all the flaws they thought that Edmonton had in their playoff failure. While many people were quick to point at the defense and goaltending core of the team, it doesn't hurt to remember that this is a team which was the 9th least scored against team all of last season, so maybe the goaltending and defense department were not the complete culprits of last season's playoff disaster.
On the one hand, the Oilers struck a major move on the defensive side by adding former Chicago Blackhawks defenseman Duncan Keith. Keith's career has already seen him win a couple of Stanley Cups with Chicago and has enough playoff experience to truly become a pivotal tool both on the ice and in the locker room to help inspire the team into believing that significant playoff success is achievable. The addition of Cody Ceci to replace Adam Larsson will also become a much needed boost of experience for a top 4 department that needs help if they wish to break out of their playoff slump.
Trust The Goaltending Tandem of Smith and Koskinen
On the goaltending side of the puck, assuming that the Oilers are in dire need of a new goalie is kind of a stretch here. Many fans and experts were quick to point out that in order for Edmonton to succeed in the future they needed to go into the free agency market and try to find a new solution for their goaltending needs, but I mean, the stats don't lie. Yes, there were problems in the series against Winnipeg, but that does not mean that the whole goaltending core needs to be set on fire and rebuilt.
The key here will be for the Oilers to find a healthy partition of playing time and rest for both Mike Smith and Mikko Koskinen. They both put up respectable numbers last season while playing under a lot more pressure, especially Koskinen, so maybe a healthy split between the both for time on the ice and time to rest may end up being the key for Edmonton's goalies to put up even better numbers than last season and truly help this team break out of their shell and become Stanley Cup contenders.