Richard Sherman has found a new NFL home and a former rival apparently played a major role in his recruitment.
The Tampa Bay Buccaneers announced they signed Sherman to a contract on Wednesday (September 29) in a news release shared on their official website, as well as a video showing the Pro Bowl cornerback singing his contract shared on their verified Twitter account.
ESPN's Adam Schefter reports Sherman and the Bucs agreed to a one-year contract, a source confirmed.
Sherman confirmed he had been in discussions with the Bucs for several weeks and the reigning Super Bowl champions provided "the best offer" among multiple teams — including his previous teams, the San Francisco 49ers (2018-20) and Seattle Seahawks (2011-2017), as well as the Carolina Panthers — during a recent episode of the Richard Sherman Podcast.
Sherman also confirmed Buccaneers quarterback Tom Brady played a major role in his recruitment.
"He's the all-time great quarterback reaching out, and anytime he makes that call, it's a very difficult opportunity to pass up," Sherman said.
NFL Network's Mike Garafolo reported Brady was making a strong attempt to recruit Sherman to Tampa Bay prior to his contract agreement on Wednesday.
Sherman — then a member of the Seahawks – famously approached Brady — then with the Patriots — after a victory in 2012 and shouted in the multi-time Super Bowl champion's face, later posting a "U Mad Bro?" meme on Twitter.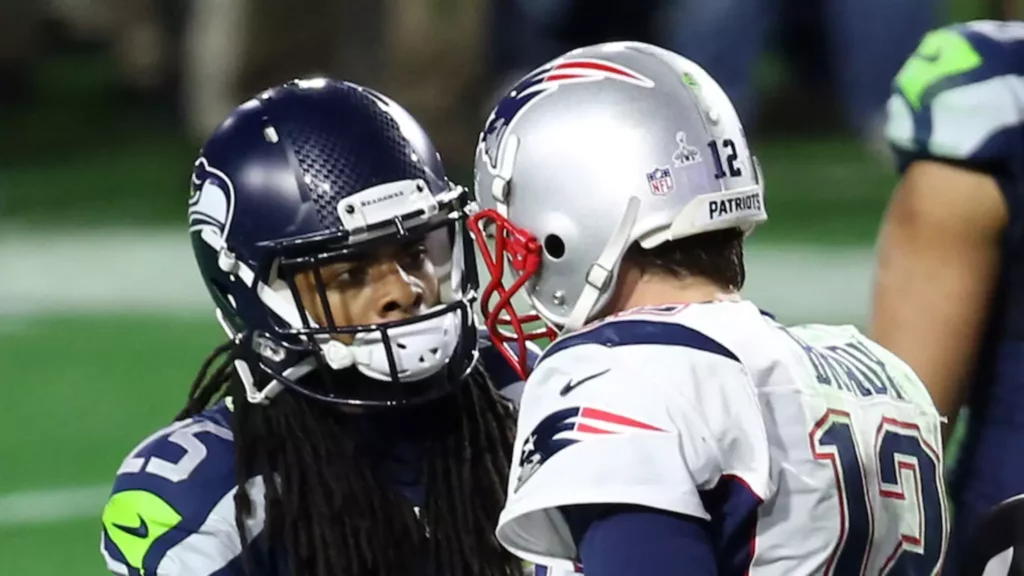 He was, however, the first person to congratulate Brady after the Patriots defeated the Seahawks in Super Bowl XLIX.
Sherman provides a veteran presence to one of the NFL's youngest defensive backfields, which has already lost starting cornerback Sean Murphy-Bunting due to a dislocated right elboy injury.