Kyrie Irving won't play or practice anywhere, under any circumstances, until he gets a COVID-19 vaccine shot, the Nets said Tuesday morning.
Irving is eligible to play road games outside of New York and could practice in Brooklyn, but the Nets decided to not go through with making him a part-time player, general manager Sean Marks said.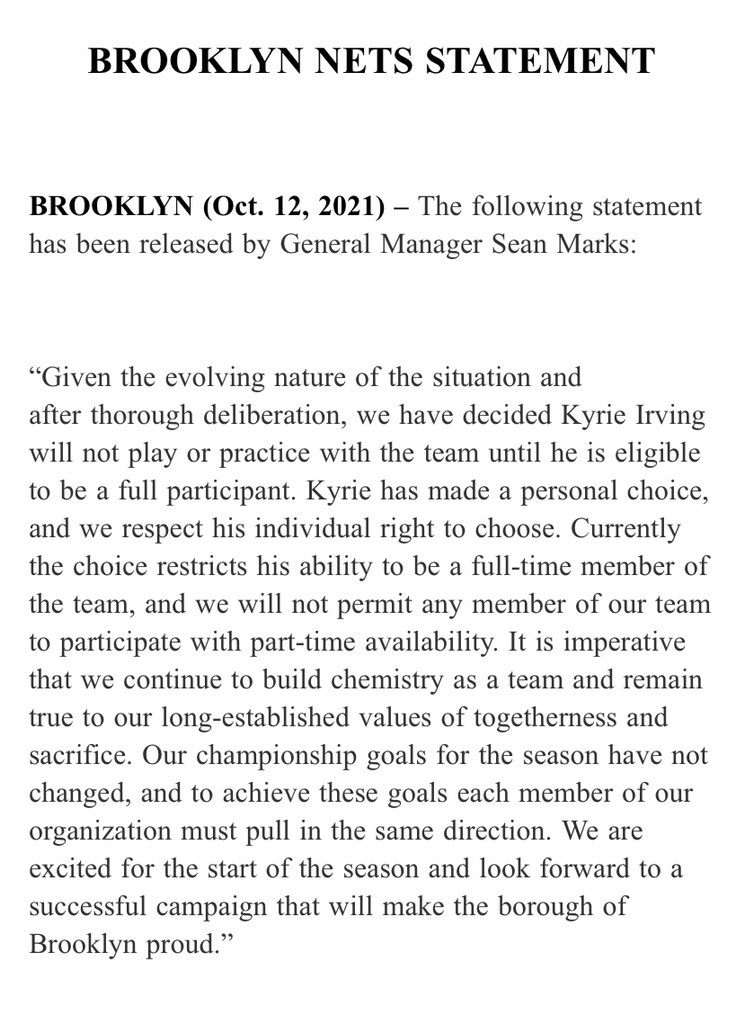 New York City's mandate for indoor dining, fitness and entertainment means that unvaccinated players on the Knicks and Nets cannot play at Barclays Center or Madison Square Garden.
Irving is apparently the only unvaccinated player on either team.