The National Football League will not release any emails obtained during an investigation of the Washington Football Team's workplace.
"Based on the material that we have reviewed, we haven't identified anything that needed to be reported to club or league leadership," NFL spokesman Brian McCarthy told the Associated Press.
"We have released no emails during this process."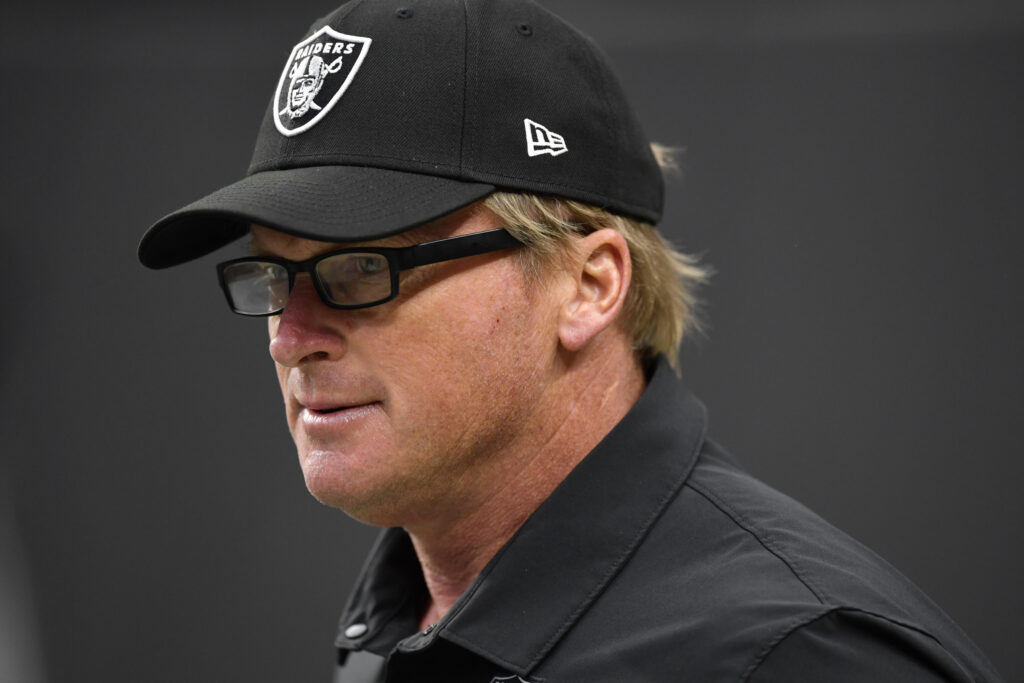 The NFL has maintained that it has not released any emails in an official capacity, but a few of the emails it obtained were leaked to the Wall Street Journal and the New York Times. Last week, the Wall Street Journal uncovered an email in which former Las Vegas Raiders Head Coach Jon Gruden compared NFLPA Executive Director DeMaurice Smith's lips to Michelin tires. Days later, the New York Times found emails in which Gruden made several other homophobic, racist and misogynistic remarks. Not to mention, he advocated against player safety. Ultimately, these leaked emails led to Gruden's resignation on Monday evening.
In the aftermath of Gruden's leaked emails, many fans, reporters and players have asked the NFL to release the remaining emails. Many people have argued that Gruden is not a rotten apple, but rather a reflection of larger issue within the NFL.
In a recent interview, NFLPA Executive Director DeMaurice Smith revealed that the union will petition the league to release the remainder of the emails. Adding on, attorneys representing 40 former Washington Football Team employees plan to petition the league's release of the emails as well.