Ready, set, go! TCS Marathon is back for a five-borough run this weekend, starting with the finish line painting symbolizing the 26.2-mile trek.
The TCS Marathon is returning on Sunday, Nov. 7 and is expected to bring with it thousands of runners and spectators. But the process leading to the big day does not take place overnight.
Preparations began on the morning of Wednesday, Nov. 3 with a ceremony consisting of marathon officials, members of the mayor's office, top cop Commissioner Dermot Shea, and more with the formal painting of the finishing line in Central Park on 67th Street and West Drive.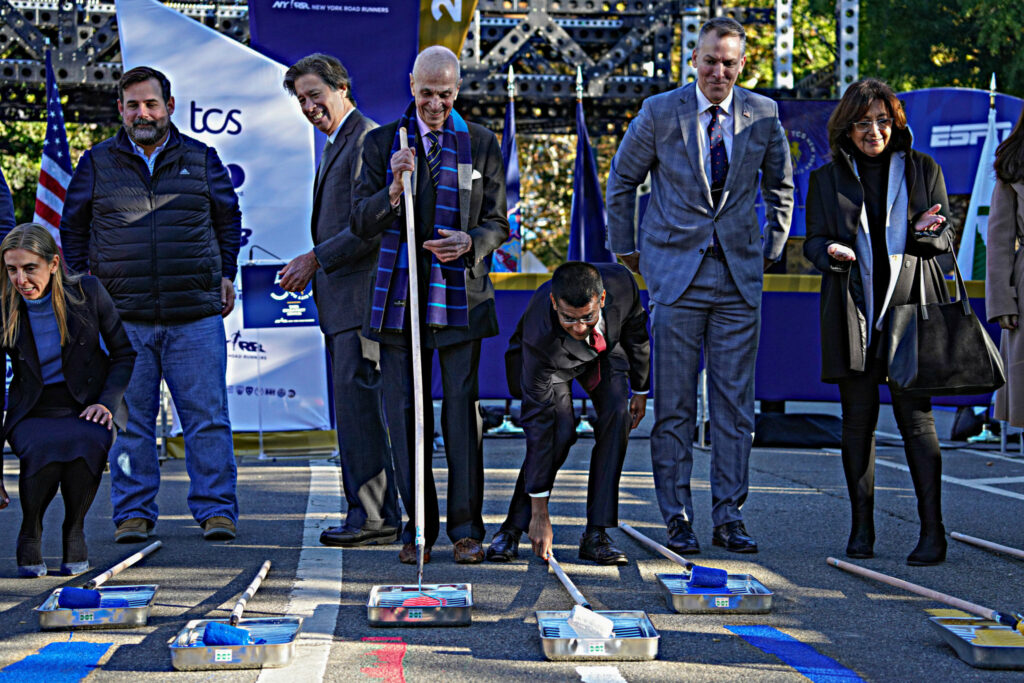 Surrounded by freshly poured paint and brushes ready to use at what will mark the marathon's finish line in Central Park, speakers took turns ringing in the occasion.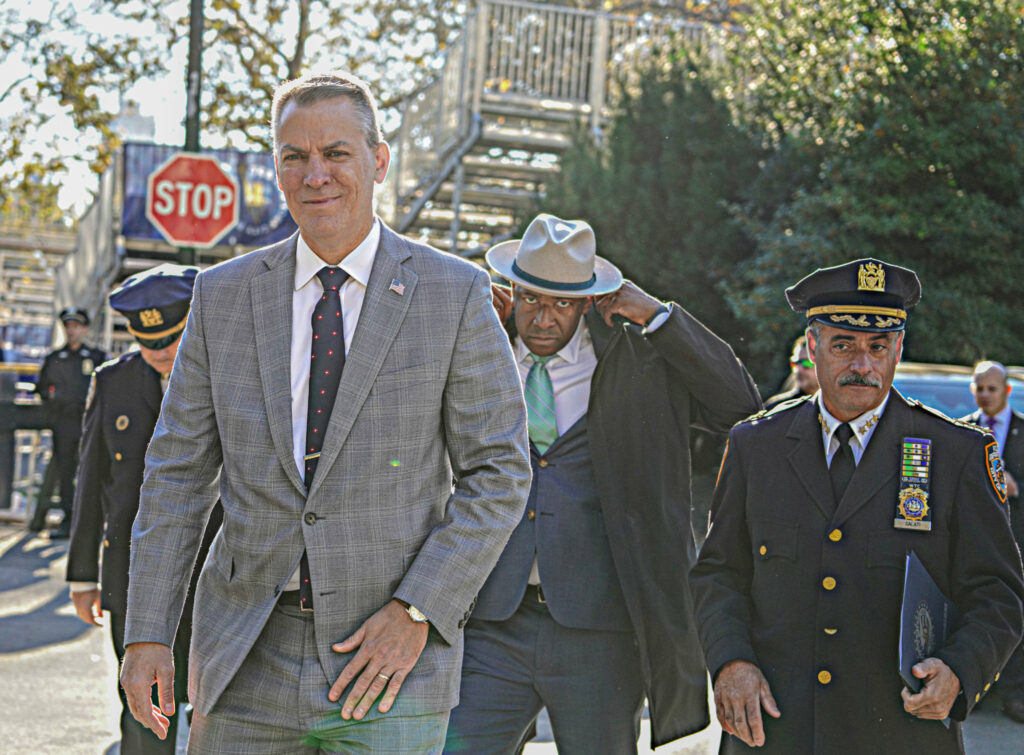 Following the speeches, the group clutched their paint brushes and began scrolling multicolored lines across the concrete within Central Park. Once the first marks of the finish line were made, Commissioner Shea announced that there is currently no credible threat against the event, but the NYPD will remain vigilant.