Jay Wey is a man of many talents. The 31-year-old is not only a former point guard who played professional basketball in Taiwan, but also a successful start-up founder working to build his company's U.S. business.
Most people, however, are likely to know him from his time spent moonlighting as a content creator on TikTok — a hobby that has built him a loyal audience of more than 1.7 million followers in just over a year.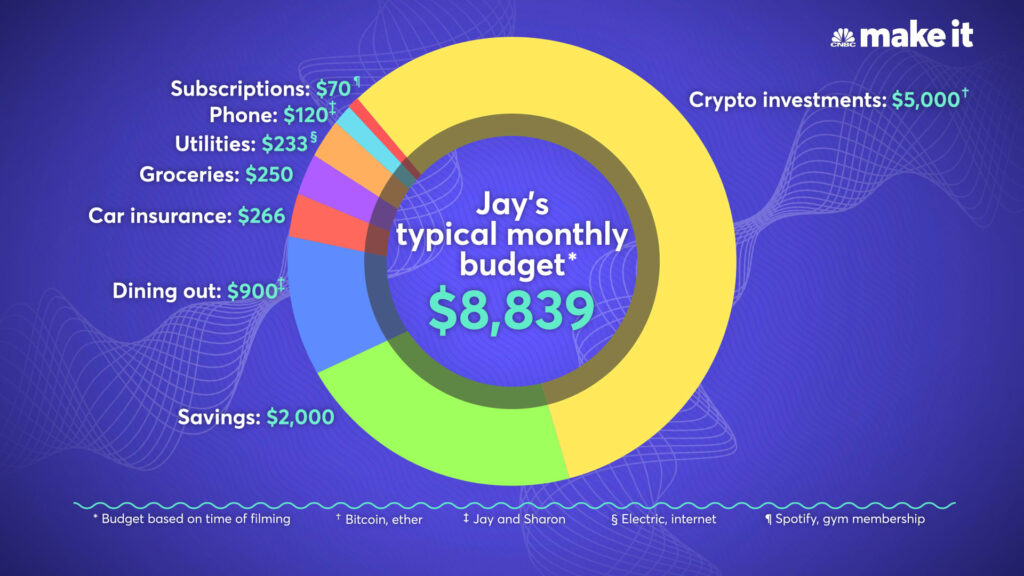 Here's everything Wey spent during October 2021.
Cryptocurrency: $5,000 worth of bitcoin and ether
Savings: $2,000
Dining out: $900
Car insurance: $266
Groceries: $250
Utilities: $233 for the household's electric and internet bills
Phone bill: $120 for both his and his wife's phones
Subscriptions: $70 for Spotify and Wey's gym membership
Wey considers himself an entrepreneur first and foremost, but his social media success pays the bills. He has landed a number of lucrative brand partnerships that earn him and his wife Sharon, who makes cameos in his videos, around $120,000 per year.