Ric Flair is returning to podcasting. He has teamed up with iHeartMedia alternative "105.9 The X" WXDX Pittsburgh afternoon drive personality Mark Madden to create the Ric Flair Woooo Nation Uncensored podcast.
The weekly sports podcast will focus mainly on wrestling and other sports.
The creators say the show will take an in-depth look at pivotal moments and memorable matches during his 16-time world champion career.
The podcast will also give Flair and Madden the platform to give their "uncensored" views and opinions on the current state of professional wrestling.
Flair previously hosted the Woooo Nation podcast for CBS Sports and The Ric Flair Show for MLW Radio.
In addition to his radio work, Madden is also a professional color commentator for World Championship Wrestling. Madden and Flair have a relationship that dates back more than five decades. "I've known Ric Flair since 1987. I worked with him at WCW from 1993 to 2000. I edited and co-wrote his best-selling autobiography, 'To Be the Man.' I've seen all the media pieces done on Ric, like the ESPN 30 for 30.
And I'm telling you, we've only scratched the surface on Ric Flair. Listeners to this podcast will find that out," said Madden.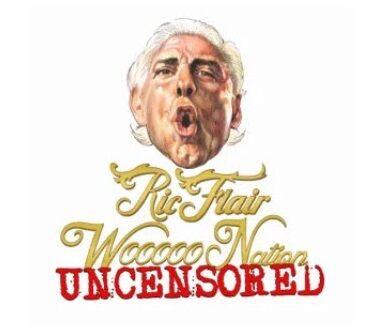 Ric Flair Woooo Nation Uncensored is slated to debut Wednesday, Nov. 17.