Tampa Bay Buccaneers quarterback Tom Brady immediately faced questions about his NFL future after the team's NFC Divisional Round loss to the Los Angeles Rams on Sunday (January 23).
On Sunday (January 23), sources told ESPN's Adam Schefter and Jeff Darlington that the 44-year-old quarterback was undecided about his NFL future and planned to take time after the season ends to asses how he feels mentally and physically, as well as his family's desires, before deciding on his 23rd NFL season.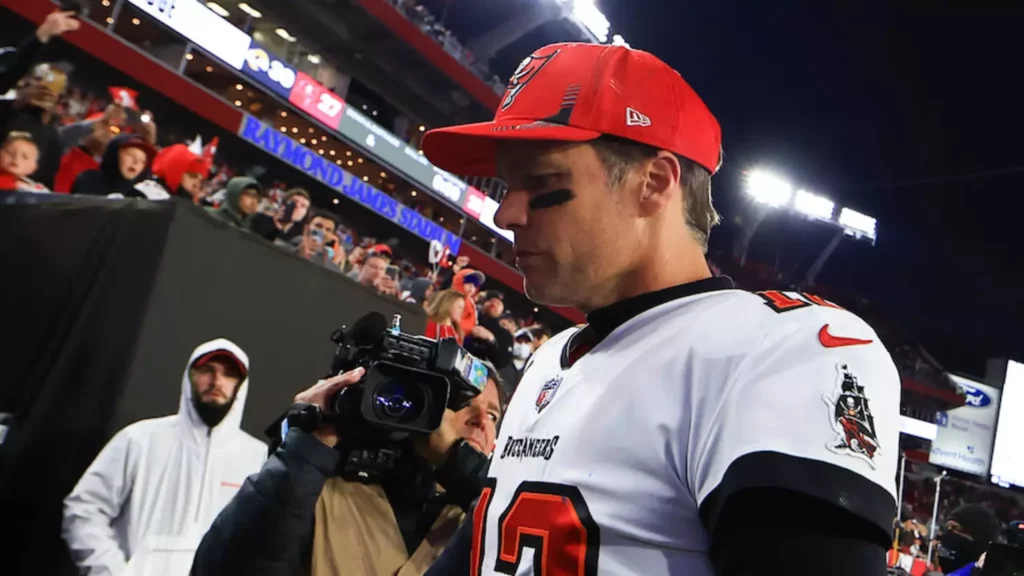 On his SiriusXM podcast "Let's Go!" with co-host Jim Gray, Brady took us through his thought process on what factors he is considering.
The seven-time Super Bowl champion has one year remaining on his contract with Tampa Bay, but has hinted at his interest to continue playing in the past.
The Buccaneers finished the 2021 NFL regular season with a 13-4 record, ranking second in the NFC, but were marred with several significant offensive injuries.
Buccaneers head coach Bruce Arians said "that's totally up to Tom" when asked about a timetable regarding his quarterback's decision on his NFL future.