James Harden is headed to Philadelphia in exchange for Ben Simmons and a couple of first-round draft picks.
It's a massive deadline day trade for both squads, and the swap has somewhat shifted the NBA Finals futures.
SportsBetting.ag updated its title odds and Philadelphia has seen its championship chances slashed in half.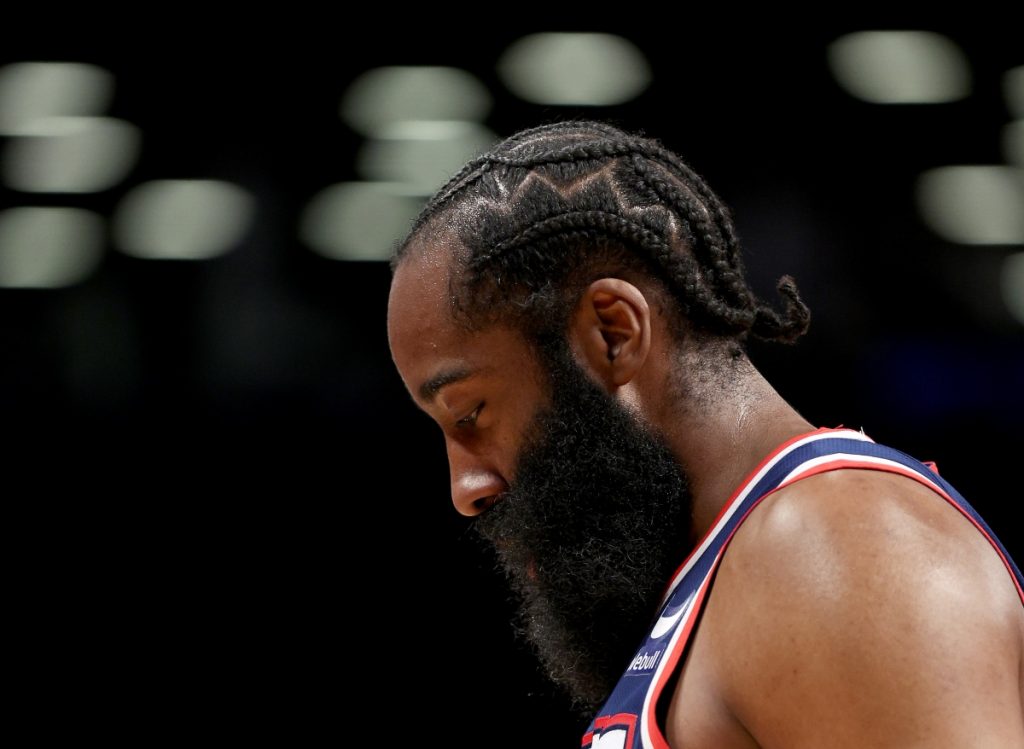 The 76ers had 14-1 odds before the trade, and now they are down to 7-1.
Brooklyn's odds barely moved as they went from 4-1 to 5-1.
Golden State was the favorite yesterday and the Warriors remain in the driver's seat following the trade.
Current NBA Championship odds can be seen here:
Golden State Warriors 4-1
Brooklyn Nets 5-1
Phoenix Suns 5-1
Milwaukee Bucks 7-1
Philadelphia 76ers 7-1
Miami Heat 12-1
Utah Jazz 14-1
Los Angeles Lakers 22-1
Chicago Bulls 28-1
Memphis Grizzlies 28-1
Denver Nuggets 35-1
Boston Celtics 45-1
Cleveland Cavaliers 50-1
Dallas Mavericks 50-1
Atlanta Hawks 66-1
Los Angeles Clippers 66-1
Toronto Raptors 80-1
Charlotte Hornets 125-1
Minnesota Timberwolves 125-1
New York Knicks 200-1
New Orleans Pelicans 250-1
Portland Trail Blazers 300-1
Washington Wizards 300-1
San Antonio Spurs 400-1
Sacramento Kings 500-1
Indiana Pacers 1000-1
Oklahoma City Thunder 2500-1
Houston Rockets 3000-1
Detroit Pistons 4000-1