NBC Sports' presentation of Super Bowl LVI this Sunday, Feb. 13 kicks off with a comprehensive five-hour Super Bowl LVI Pregame Show beginning at 1 p.m. ET on NBC and Peacock. In the hours leading up to the game, NBC Sports' Super Bowl LVI Pregame Show will include live reports from the team hotels and the stadium, in-depth features and interviews with players and coaches from the Rams and Bengals, and game previews and analysis from its roster of expert commentators.
The Super Bowl LVI Pregame Show features host Mike Tirico, who will make an unprecedented hosting double as he anchors the Olympic primetime show as well as NBC Sports' Super Bowl halftime show and handle the Lombardi Trophy presentation after the game.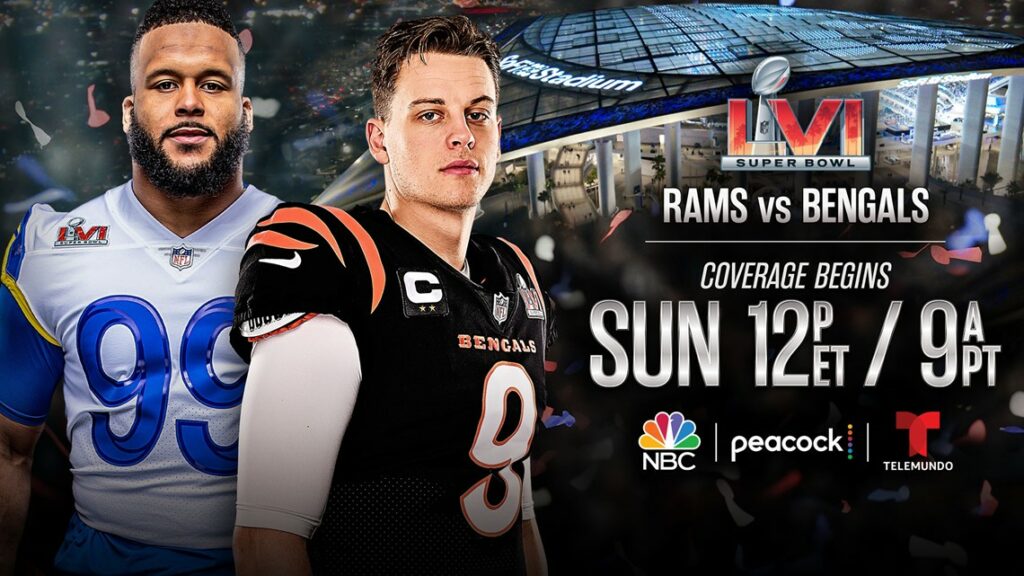 Maria Taylor makes her Super Bowl hosting debut, starting Sunday's pregame show at the famed Santa Monica Pier, before heading to the field at SoFi Stadium. At halftime, she will provide viewers with a "moments-away" look at what's to come in the Pepsi Super Bowl LVI Halftime Show from backstage and on-field locations. After the game, Taylor will anchor from the main set at SoFi Stadium.
Super Bowl XLIV MVP Drew Brees makes his Super Bowl television debut on the Super Bowl pregame show alongside Football Night in America teammates and fellow Super Bowl champions Tony Dungy and Rodney Harrison. Dungy won a Super Bowl as a player with the Pittsburgh Steelers (XIII) and as the head coach of the Indianapolis Colts (XLI). Harrison won two Super Bowls with the New England Patriots (XXXVIII and XXXIX).
Former NFL quarterback Chris Simms joins Taylor at Santa Monica Pier before making his way to SoFi Stadium, while Jac Collinsworth makes his Super Bowl debut, working on the field alongside Harrison.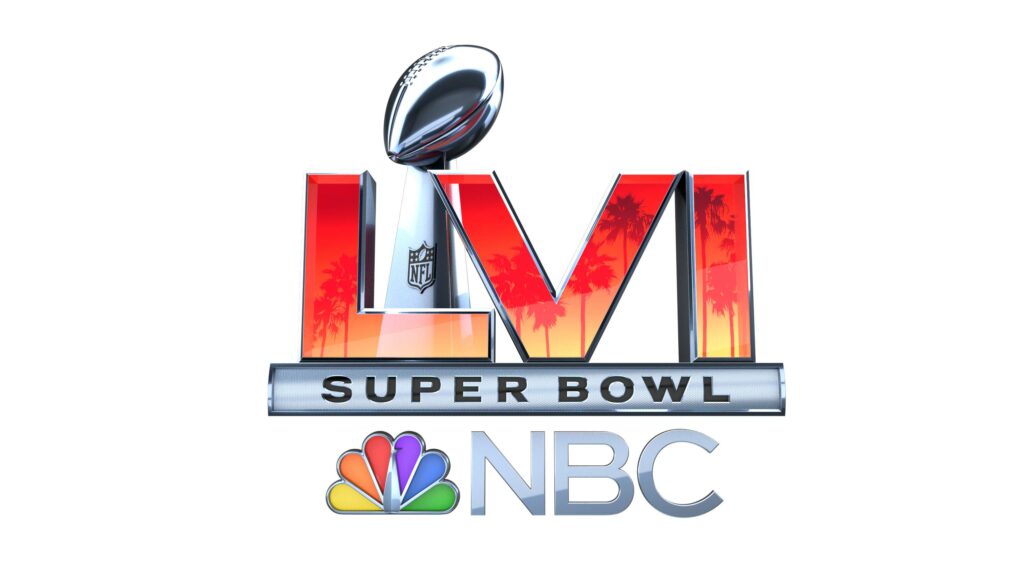 NBC Sports insider Mike Florio will report on all the news surrounding Super Bowl LVI from on-location in Los Angeles, and insider Peter King will present a feature and additional commentary. Steve Kornacki, NBC News' celebrated political correspondent, will make his "Super Sunday" debut on the pregame show.
Throughout the pregame show, Michael Holley and Michael Smith from Peacock's Brother From Another will report from the AFC and NFC team hotels, and Access Hollywood's Kit Hoover will take viewers inside the NFL Tailgate at SoFi Stadium.
NBC Sports' Dale Earnhardt Jr. and Rutledge Wood will embark on a "Super SoCal Adventure," bringing viewers to various landmarks throughout Los Angeles leading up to the game.
Following is a summary of NBC Sports' Super Bowl LVI pregame coverage:
Pregame coverage begins at Noon ET on NBC and Peacock with Road To The Super Bowl, produced by NFL Films, which examines the path that led the Rams and Bengals to Super Bowl LVI, leading into the Super Bowl LVI Pregame Show at 1 p.m. ET.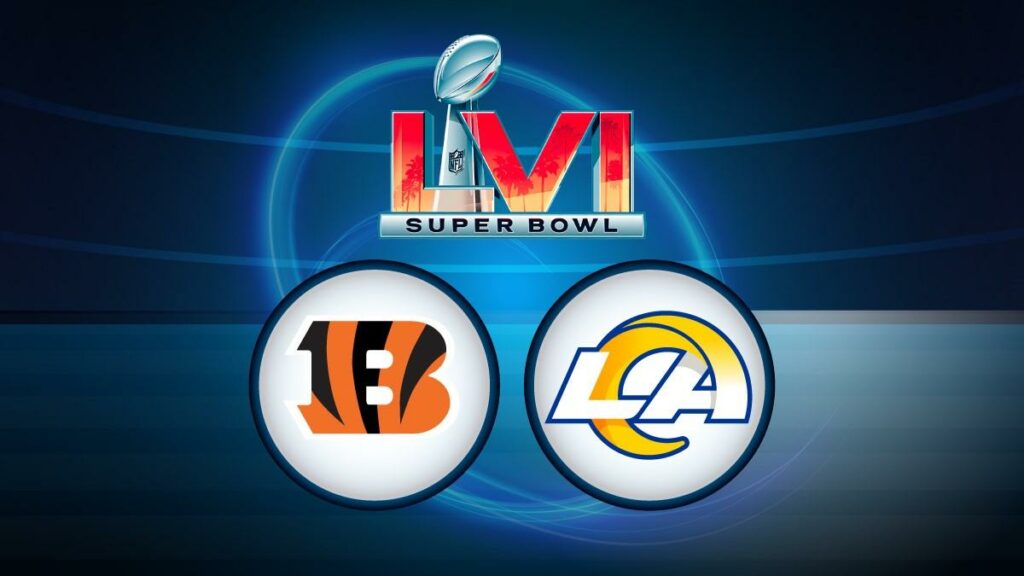 NBC Sports' Feb. 13 Schedule on NBC and Peacock (all times ET):
8 a.m.
2022 Winter Olympics
Noon
Road to the Super Bowl
1 p.m.
Super Bowl LVI Pregame Show
6:30 p.m.
Super Bowl LVI
10:45 p.m.
2022 Winter Olympics Primetime Show
Midnight
Late Local News*
12:30 p.m.
2022 Winter Olympics Prime Plus Show
*NBC only