After being closed for two years, the Queens Public Library (QPL) branch in Flushing will reopen its doors in mid to late April, city Department of Design and Construction (DDC) officials announced during a tour of the facility on Friday, March 4.
QPL's Flushing branch, which is the busiest in the United States, closed in March 2020 during the height of the COVID-19 pandemic. It reopened as a fulfillment center for requests in July 2020 and began providing to-go service in November 2020. 
In March 2021, the library served as a vaccination site. However, in May 2021, QPL announced that the heating, ventilation and cooling (HVAC) system had become inoperable. Despite multiple attempts and approaches, the library and city determined it could not be repaired. The city was forced to relocate its vaccine operation to large buses parked outside the building.
A temporary HVAC system will be installed for the summer weather, with the construction taking place mostly at night, according to QPL.  
Though there isn't a set opening date yet, DDC officials say the library may be open after Easter. Part of the challenge is the construction of the area along with books and shelving, which is a time-consuming process.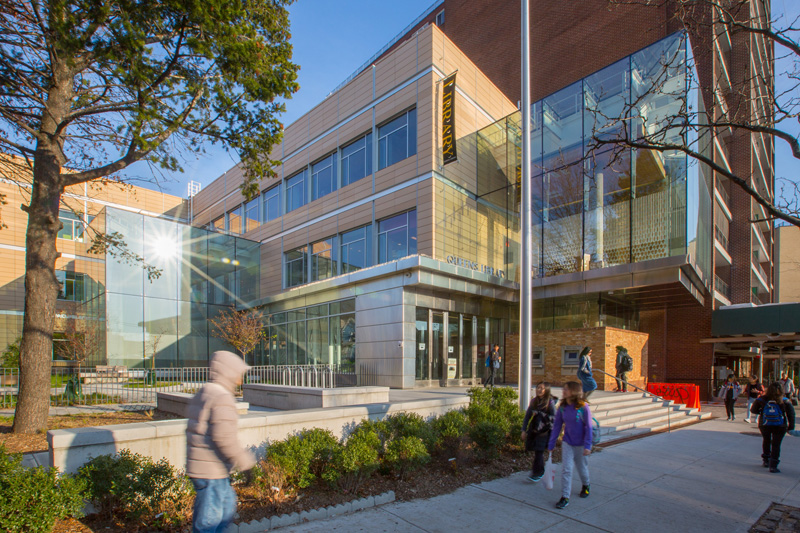 In fiscal year 2019, Flushing Library drew 1.7 million visitors, circulated 1 million items and brought in 184,000 program attendees, according to QPL.
People from all five boroughs routinely visit to pick up materials in dozens of languages and dialects, read, study, gather with one another, or attend one of the hundreds of topnotch English classes, GED prep courses, technology workshops, job readiness classes and other programs offered there each year.
The building includes a 227-seat auditorium, a multi-purpose room for 150, conference rooms, exhibition areas, an Adult Learning Center and an International Resource Center.