Kyrie Irving may have to show the Brooklyn Nets he's more than a great basketball player if he wants a future with the team.
General manager Sean Marks made clear that Irving will have to prove a commitment to being available to his team that wasn't there this season.
After Irving missed almost all the Nets' home games because he refused to be vaccinated against the coronavirus, Marks said talks about a potential contract extension this summer will need to include an evaluation of his dedication to play unless he's injured.
Irving is eligible for an extension this summer and said he sees himself remaining in Brooklyn alongside Kevin Durant, who signed an extension last summer. He said after the season he saw those two players "managing this franchise together" alongside Marks and owner Joe Tsai.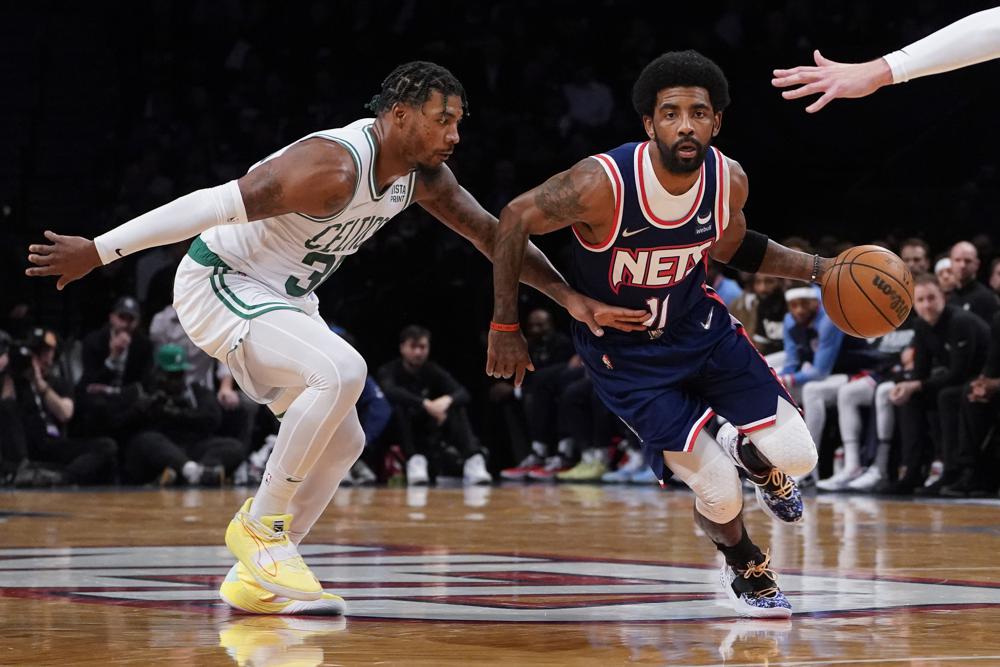 Irving has an option for almost $37 million next season, but could seek an extension that would pay him an additional $185 million over four years. His play seems worthy of it, as Irving averaged 27.4 points last season, which would have ranked eighth in the league.
Irving played only 29 games in the second straight season in which he missed time when he wasn't hurt. Irving took a leave of absence from the team during the 2020-21 season, missing nine games for personal reasons.
This time, Marks acknowledged that Irving's absences put an extra workload on Durant. He said the Nets need to have deep discussions after this season, including about their players' intentions. Irving never specified why he wouldn't get vaccinated, saying it was a personal choice.
"What drives them? Do they want to be part of this? Are they motivated by something that maybe is not good for the whole team?" Marks said. "So those are questions we're going to have to ask ourselves and also the players that we want to bring back in here."
Marks said he hasn't talked to Durant about the All-Star forward's feelings about a long-term partnership with Irving. The two are close friends who came to Brooklyn together in 2019.
Marks said he expects at some point he would talk to Durant, Tsai and coach Steve Nash about any potential free agent.