The San Francisco Giants and Los Angeles Dodgers are going to set a uniform milestone on June 11 when the two teams meet at Oracle Park.
The two National League West rivals will both wear Pride uniforms in the second game of a three-game weekend series in June, according to Dean Fioresi of CBS Los Angeles. Alex Hider of Uni Watch notes that this will be the first time in MLB history that both teams participating in a game will be wearing pride uniforms.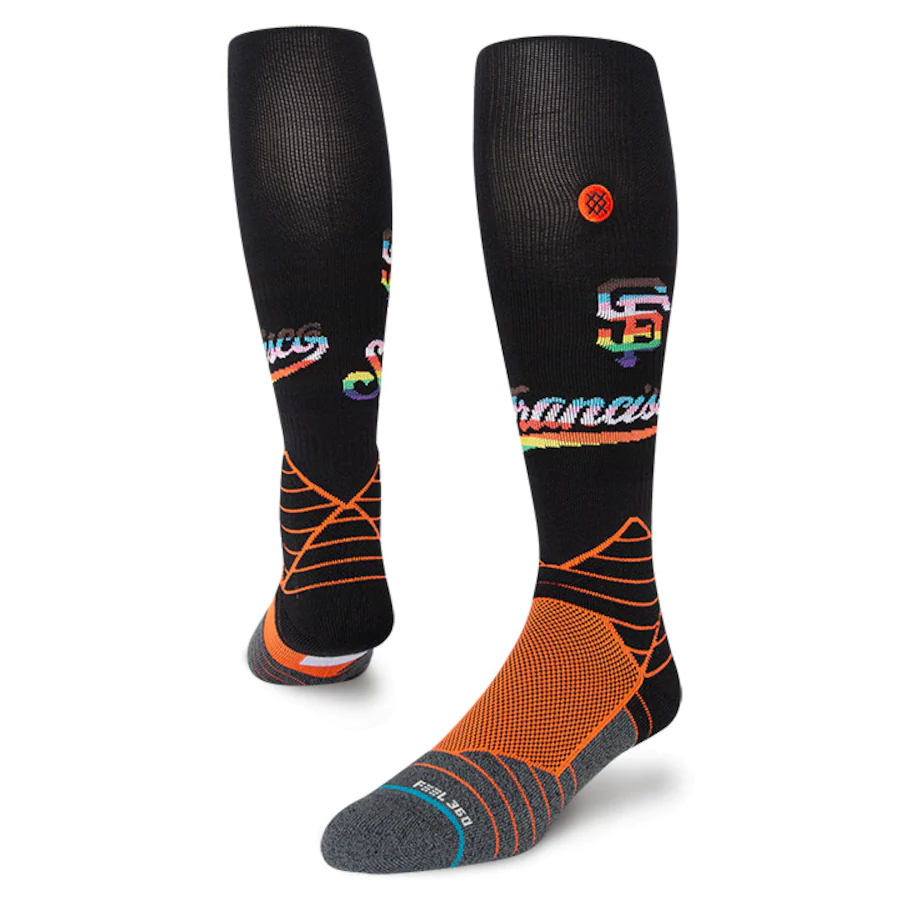 Presumably, this isn't the uniform that the Dodgers will wear in San Francisco when they play the Giants on June 11, given that it's their home uniform. It's not immediately clear if there will be a gray Pride uniform coming for the Dodgers, but that would make sense.
Last June, the Giants became the first team in MLB history to wear a Pride uniform in a game, tweaking the logo on their home uniforms and caps from orange to rainbow:
Photo credit (Thearon W. Henderson/Getty Images)
Photo credit (Thearon W. Henderson/Getty Images)
A year ago, the Giants won a franchise-record 107 games, edging out the Dodgers — who won 106 games — to win the NL West. The Dodgers got the last laugh in the postseason, though, eliminating the Giants in Game 5 of the NLDS.