Carol Rees
DIY Expert & Editor, NedStevens
Life is full of teachable moments. Every parent explains the dangers of crossing the street as a large truck zooms by. They caution their children to always wear protective helmets when riding their bicycles. Parents teach their children to use a potholder when cooking to protect their hands.
But… what about the home you share? The place where family memories are made. Is it too early to begin teaching your children how to care for your home to keep those memories alive? Of course not and one of the most overlooked home maintenance tasks is inspecting and maintaining your home's gutter and drainage systems.
A failing gutter and drainage system could result in costly damage and lengthy professional home repairs which could cause illness, injury, and a quickly slimming wallet – if not addressed promptly. Talk to your children about the dangers of avoiding the creation and implementation of an annual home maintenance plan – and the costs involved. 
As a parent, where do you begin? Just like learning to read… let's work from the top to the bottom with some super-fun, youngster-focused gutter maintenance activities.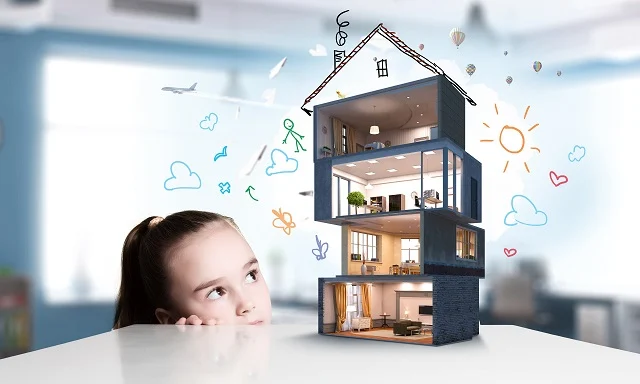 Inspecting Gutters
Four times per year during each of the annual seasons, it's imperative to inspect gutters for damage. When your home's drainage system fails, moisture seeps in through foundation walls and can cause harmful mold and mildew buildup – or even structural damage. 
How can you get your child involved? Grab their toy binoculars, a clipboard, and a pen, and head outside to inspect the gutters around your home. Encourage your child to draw a picture of your home and circle any spots where gutters may be damaged, bent, have separated from each other, or have begun to come away from the house.
Stand underneath the gutters around your home and look together to see if daylight shows between the gutters and the home's fascia – which could allow rainwater to flow under the roofing shingles or metal roof panels.
Safety Tip: Be sure that your child does NOT look directly into the sun either with or without binoculars.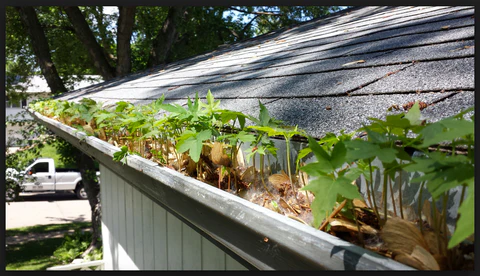 Testing Rainwater Runoff and Securing Gutters
If rainwater is not guided away from your home properly – you may just find sopping wet walls or even a flooded basement. Harsh weather during rainy or snowy seasons may weaken the fasteners that secure gutter systems to your home's fascia which allows that water to drain in all the wrong places. It's time to test gutter functionality and re-secure gutters, where necessary.
Partake in some "gutter" arts and crafts to teach your child about rainwater capture. Bend an old piece of cardboard in half (or use a cereal box), a toilet tissue roll cut lengthwise (like a boat), and a cup of water, and build a wall, roof, and gutter system in the bathroom sink. Pouring the water down the cardboard roof (toward the cardboard wall), reposition the gutter tube closer and further from the cardboard eave to demonstrate how gutters redirect the water where you want it to go and not down the exterior walls of the house.
Ask your child to get them thinking critically and analytically.
What would happen if the gutters on the outside of your home were separated from the house.
Would the rainwater be captured by your home's gutter system?
Where would the water go if it didn't go into the gutter?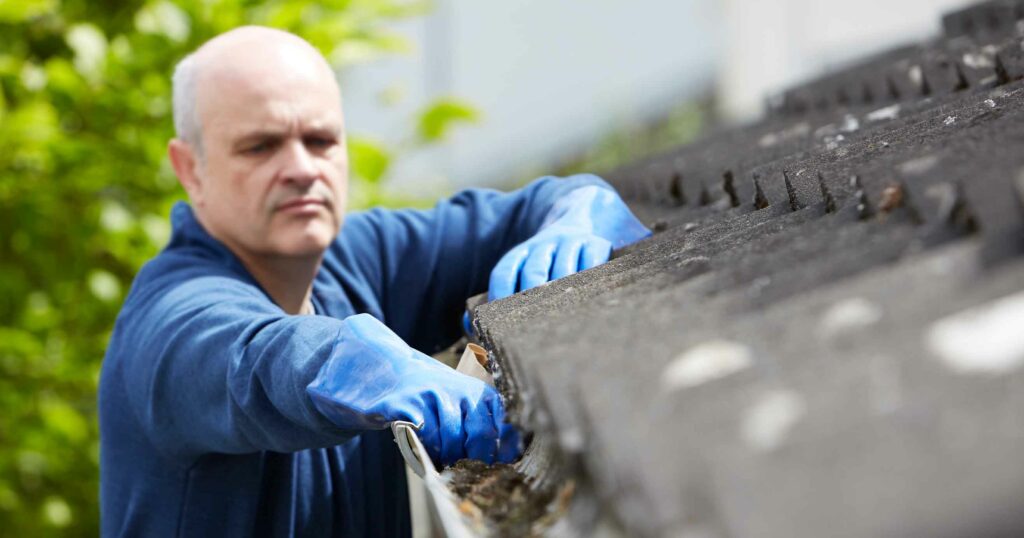 Cleaning Gutter Clogs
If the gutters become clogged, you may just have a mess on your hands. Blockages from built-up dirt, debris, twigs, and leaves stop water from flowing away from your home and cause it to spill out from the upper gutter system. This could leave you not only with a mess but significant water damage or roof-damaging ice dams during colder months.
Put on your swimming gear and have some fun while testing for any gutter blockages. (Don't forget the sunscreen!) Using a hose, spray water into the downspouts of your home's gutter system to ensure the water exits properly. Your child could be the downspout inspector!
How can you demonstrate gutter clogs more clearly? Recreate a gutter blockage situation using an old paper towel tube and a wet ball of paper or tissue. First, test the water drainage through the tube without any blockage – noting how much water exits the bottom of the tube. Then, stuff the tube with a hunk of wet debris and shove it as far down as it will go. Run water through the tube a second time observing the difference.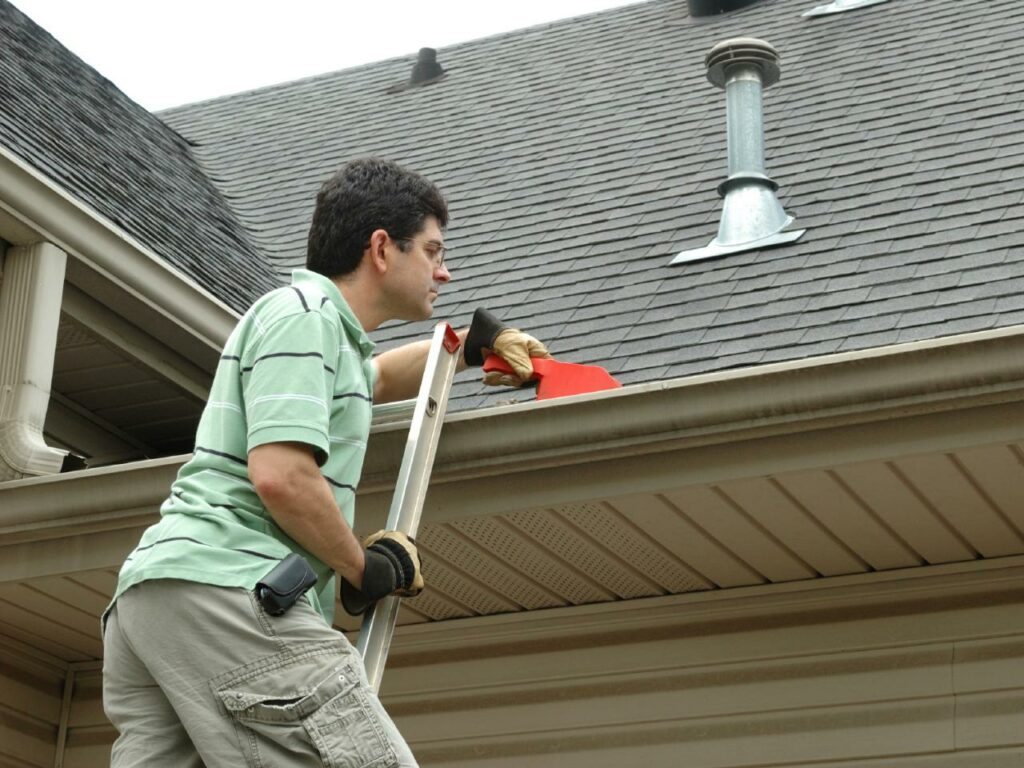 Discuss with your child what would happen if the downspout becomes clogged with dirt, leaves, and debris. Would the water spill out from the top? Where would the water go? How do we stop debris from clogging the gutters?
Annual home gutter maintenance doesn't have to be a dreaded solo job – make it a fun family event. Inspect and clean the gutters with fun, teachable activities to get your family involved in keeping your home in tip-top shape for the graduation party!