BLENDi cuts the cord on traditional blending. The BLENDi allows smoothie lovers  to blend anywhere want with ease. No more waiting to get home or settling for a clumpy drink. Blend anything from powders to even ice!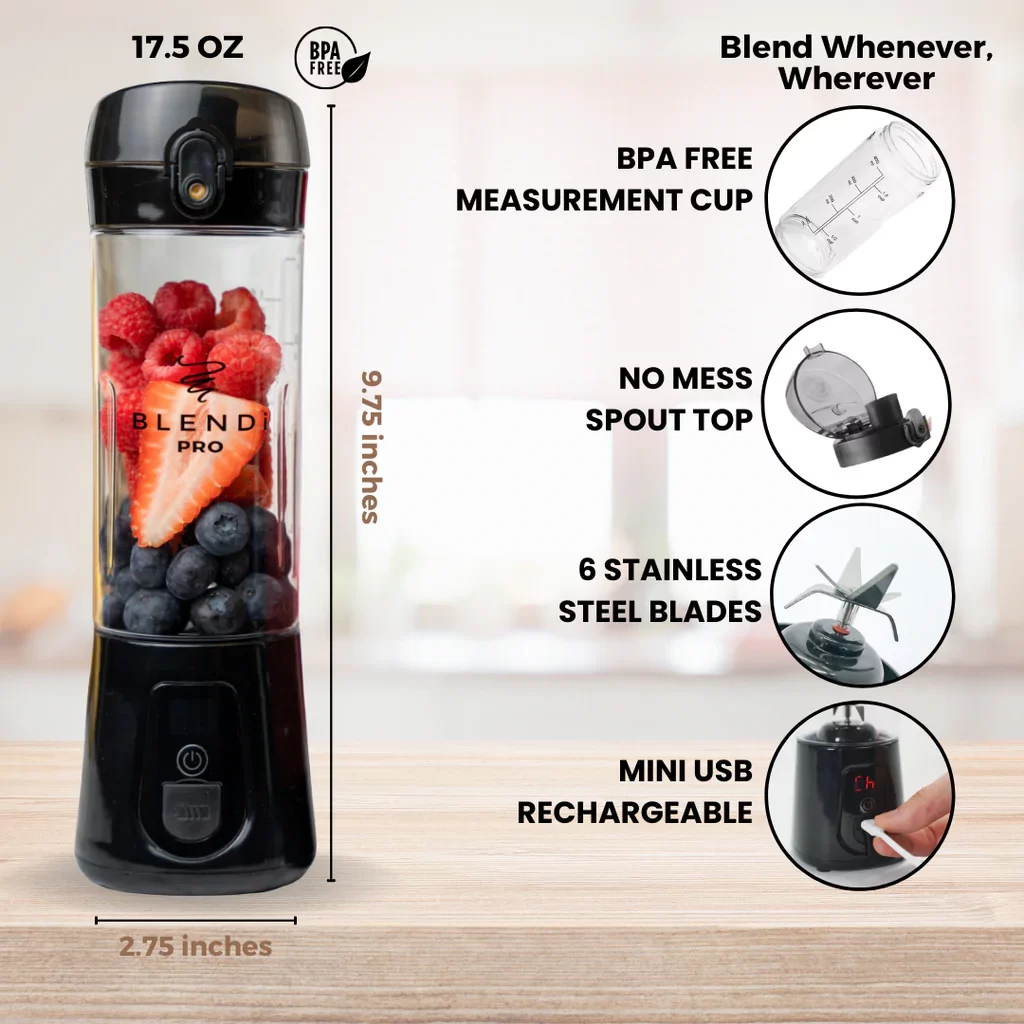 Replicate your at-home blending experience in the convenience of your water bottle. With an LED display, one-click operation, and rechargeable battery, BLENDi is not just your average shaker bottle.
You can now do more than just mix powder. You can actually blend any drink!
BLENDi is a portable 18-ounce cordless blender that's rechargeable. At the click of a button, it combines anything from powders to fruits and even ice for a tasty and healthy snack or meal. The best part?
The blender has enough power to work fast, with an average blend time of just 10 seconds. With BLENDi's innovative design, one can drink straight from the top of the BLENDi and even convert it into a water bottle just by detaching the base.
For more information, please visit https://blendiblender.com/