Data shows that women in most trigger law states are less likely to have health insurance and more likely to be below the poverty line.
On average, nearly 1 of every 4 women who gave birth between 2015 and 2020 in 13 states with pending state-level abortion laws post-Roe v. Wade are below the poverty line, compared to 1 in 5 women in states where abortion is legal, according to an NBC News analysis of U.S. Census Bureau data.
Utah and Wyoming, which are trigger law states, have the lowest maternal poverty rates in the nation. But nine of the 13 trigger law states have rates above the national average of 21%; Arkansas, Louisiana, Mississippi and West Virginia account for four of the five highest maternal poverty levels in the country. New Mexico, where abortion is legal, is at 33%.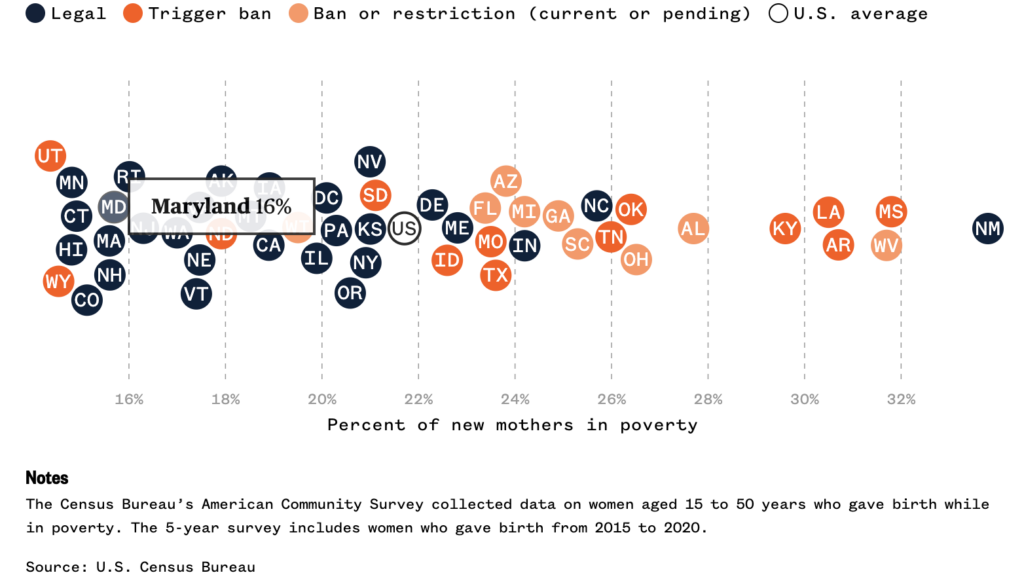 A family of four making less than $28,000 is considered under the poverty line, according to federal guidelines.
Other factors that would make raising a child more difficult, such as access to health insurance, are also more pronounced in trigger law states. Uninsured levels among women in the majority of trigger law states exceed the national average.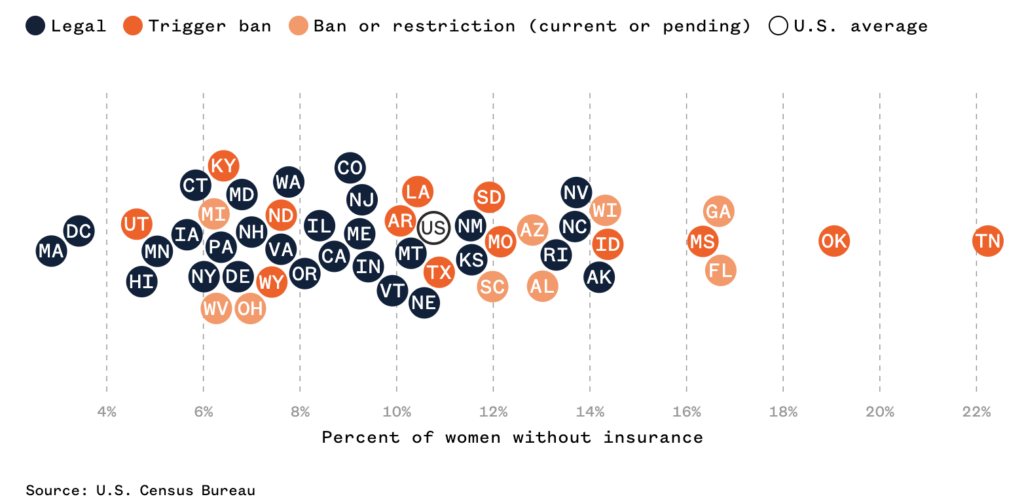 About 11% of women ages 19 to 64 in trigger law states don't have health insurance, compared with 8% in states with legal abortion. Tennessee and Oklahoma — both trigger law states — have the greatest share of uninsured women in the nation, at about 20%.
Trigger law states also see a disproportionate share of uninsured people along certain racial lines.
Black people and Latinos are more likely to lack health insurance, according to an analysis of Census Bureau data. On average, 33% of Latinos in trigger law states are uninsured, compared with 21% of Latinos in states with legal abortion. The rates for uninsured Black people in trigger law states is about 18% compared with the 11% in legal abortion states.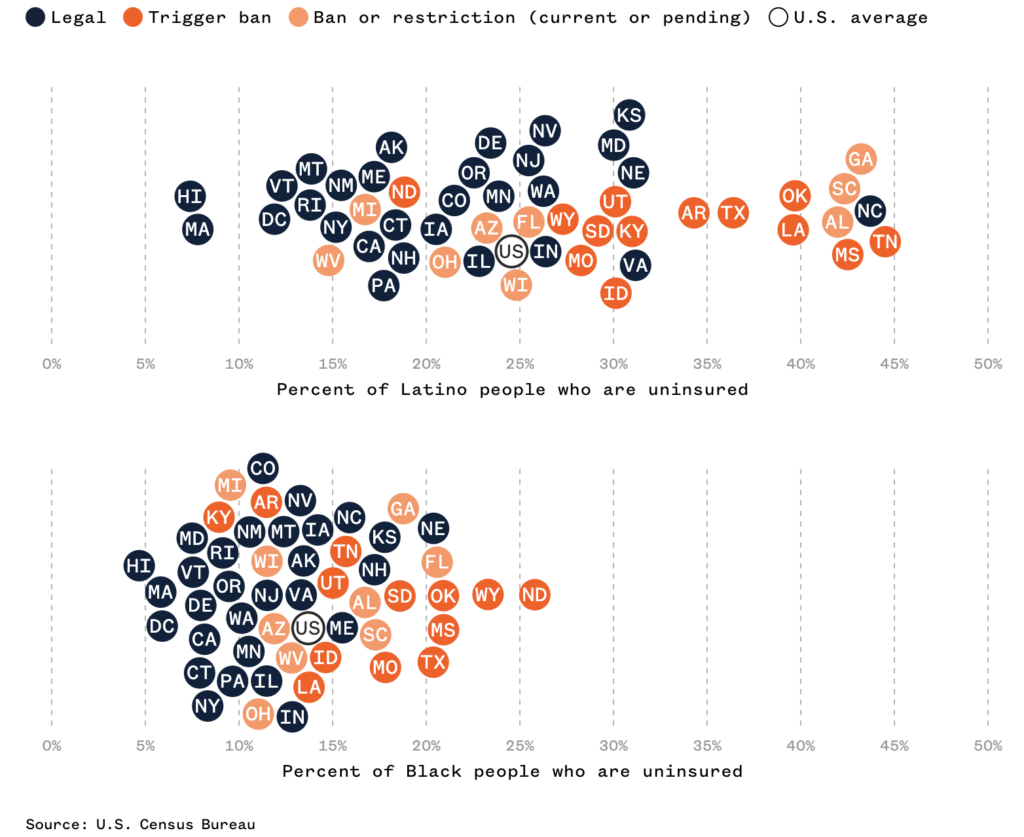 Thirteen states prepared trigger laws to ban abortions in the event that the Supreme Court rolled back federal abortion protections: Arkansas, Idaho, Kentucky, Louisiana, Missouri, Mississippi, North Dakota, Oklahoma, South Dakota, Tennessee, Texas, Utah, Wyoming.
Elliott Ramos is a data journalist on NBC News.com.