The Nets don't take the court again until Friday when they take on the Chicago Bulls, but Brooklyn will be heading into the stretch run of the season with a few questions after a major shakeup. One of the most interesting ones is how they use Cam Thomas going forward.
The 21-year-old guard had briefly found himself as a big piece of the Nets' offense, putting up three straight 40-plus point games and averaging 35.6 minutes a game during that span. He even found himself starting three games before the circumstances around the team changed and so did his role. 
In Brooklyn's final game before the NBA All-Star break, Thomas was used off the bench to lead the second unit while Mikal Bridges led the offense with 45 points. Thomas had 19 points in 21 minutes in a supporting role, which proved to be a very successful formula for the Nets, who picked up their first win with all four of their deadline acquisitions on the floor.
And perhaps that's what Nets head coach Jacque Vaughn will continue to use Thomas as going forward.
Thomas has continued to be one of the more interesting players in the organization. He has shown that he can be a major contributor, not just with his play this season, but also with the effort he had last year while the team went through COVID and injury issues.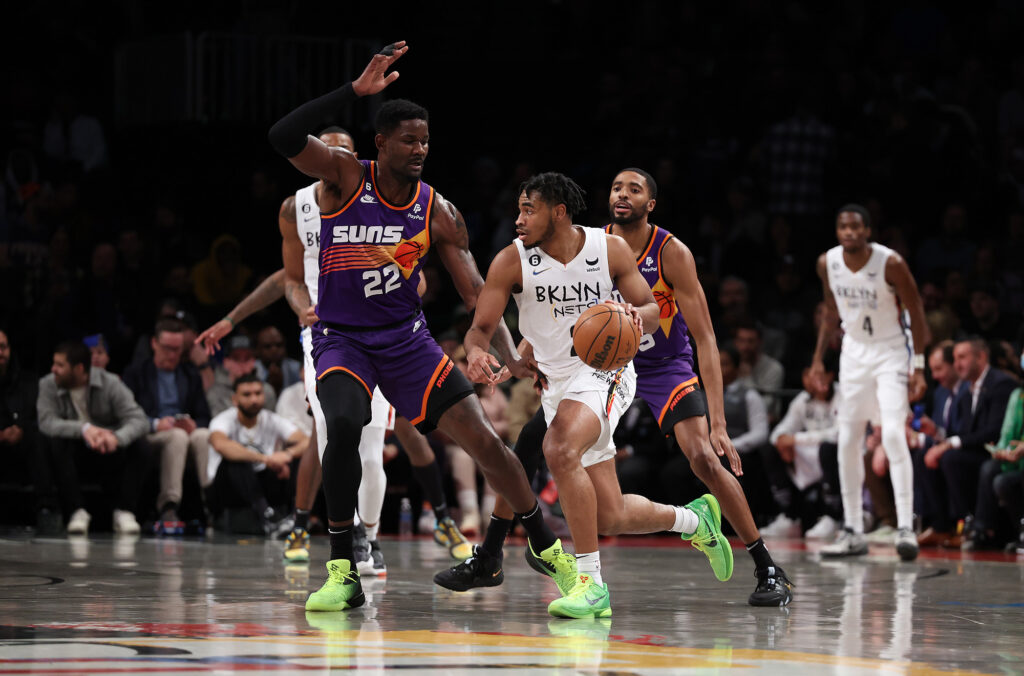 He appeared in 67 games for Brooklyn during the 2021-22 season and averaged 8.5 points per game. With so many veterans on the roster this season, it wasn't clear where he'd fit in the rotation and now it seems Vaughn may have found a spot for him. 
Though it may not be exactly what Thomas had envisioned after three straight 40-plus point nights. 
The Nets have 24 games left on the calendar to try and sort out how to best utilize the pieces they have going forward. The blueprint against the Miami Heat seemed to work and Vaughn may build upon that for Thomas after the break.
Whether that was the plan, Thomas wasn't sure before he left Barclays Center last week.