Google is here to help with a report that will show you the best internet providers in your area.
The Google Video Quality Report will show you which internet service provider in your area that has the best connection to YouTube. You can also see how often each provider was able to offer HD video vs SD video.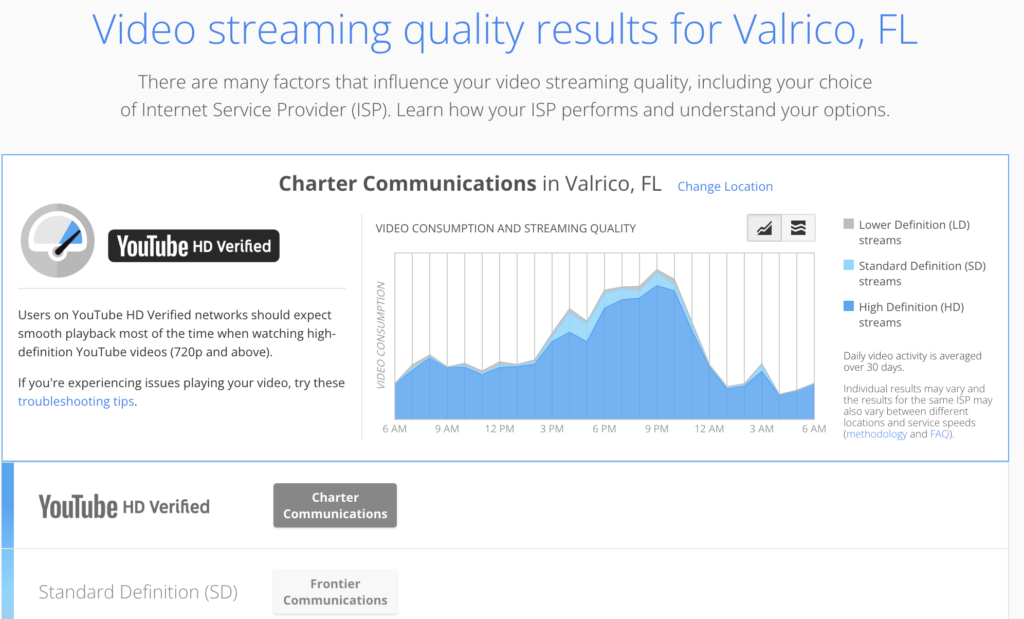 What may surprise you is the number of options in your area and the fact that there are very minimal differences depending on where you live.
I've lived in three different states, Verizon was always the best for my house. However, the difference was sometimes small. For example, in Florida, Spectrum offered HD streaming 81% of the time, and AT&T offered HD streaming 84% of the time.
The one thing missing from this report, likely because of the new nature of the services, is wireless services. You won't find T-Mobile home internet, Verizon Wireless home internet, or SpaceX, for example.
There are many internet options to meet your needs, but here's a way to find out the best internet in your area.