Epic Games is aiming to help creative teams incorporate Unreal Engine's real time tools and technology into their workflows with the release of a new sample project.
Hype Chamber is free to download, and demonstrates to live event/esports/sports broadcast producers how to design, develop, and play out live animation using Unreal Engine.
It is based on a real-world workflow and findings from building the motion graphics, animation and full virtual environment to reimagining what a sports broadcast might look like for a digital-first audience.
The project was originally developed as part of a reimagining of the Rocket League Championship Series (RLCS), and the sample illustrates how to design, develop, and play out numerous animation elements for an esports show using advanced Blueprint and data table workflows.
Artists will learn how to switch 3D models, textures, materials, and lighting, all through a single Blueprint controller, said the company. The sample includes several motion graphics animations that have been designed to be played out live or as pre-rendered content.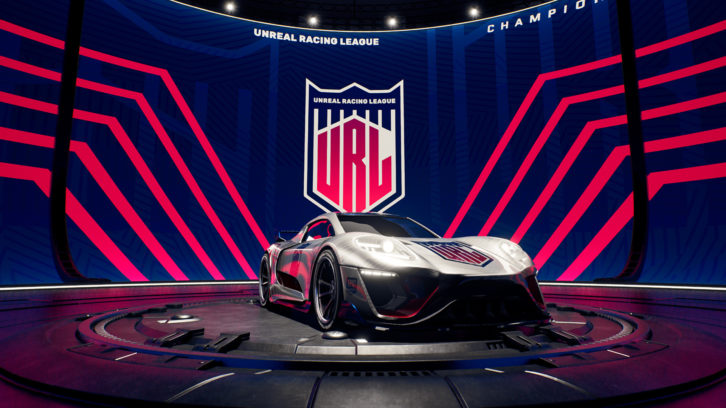 The Hype Chamber also brings a number of Unreal Engine features to bear alongside the Blueprint visual scripting system, said Epic Games. The ability to import Cinema 4D files natively through Datasmith is a key element in serving up the visuals. Sequencer, Unreal Engine's built-in nonlinear animation editor, can be used to design each layout and animation. In addition, the Remote Control API enables control applications to drive the content live during the broadcasts.
Visual features like real-time ray tracing enable the LED display screens to envelop the entire scene in indirect lighting.
The Hype Chamber sample project is available to download here.