It seems that some video games for kids can rocket onto the scene and rise in popularity almost overnight. Games like Pokemon Go, Fortnite and, most recently, Among Us seemed to pop out of nowhere. And then every other kid is playing the game, and your kids are begging you to let them play it too. With so many games being released regularly—one gaming platform, for example, released an average of 855 games per month in 2020—how can you keep up with which games are appropriate for your child?
Here's a five-step process you can walk through when trying to figure out whether a game is appropriate for your child.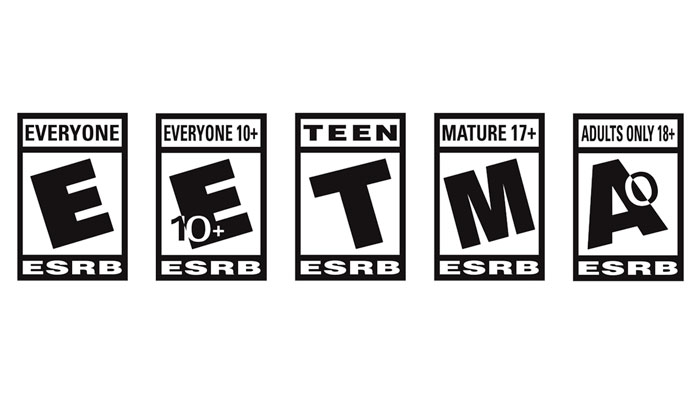 1. First, check the tools that have already done the research for you: The ESRB ratings.
ESRB stands for the Entertainment Software Rating Board. It's basically the same concept as the Motion Picture Association film rating system. Instead of an R rating, like in the movies, they use M, which indicates when a video game or app is appropriate for Mature (17+) audiences. Other ratings include T for Teen (13+), E10+ for Everyone 10+, and E for Everyone.
Where to look: These ratings appear on the front and back of video game boxes, as well as all advertisements for those games. However, they also apply to games and apps in the Google Play store and other online stores. When you are looking at the page dedicated to the game or app within the Google Play store, look at the top right for the app's ESRB-assigned age rating.
It is worth noting that ESRB ratings have three parts. Content Descriptors indicate content that may have triggered a specific age rating, and Interactive Elements, which highlight interactive or online features that may be of interest or concern, like "Users Interact" or "In-Game Purchases," but do not influence the rating assignment. In the case of the Google Play store, there is a little "i" next to the ESRB rating that provides all three parts of the ESRB rating.
Google displays additional notifications near the install button for when an app includes advertisements and/or in-app purchases.
Apple has its own rating system that is pretty close to the ESRB ratings. You can find the rating on the app page within the Apple App Store.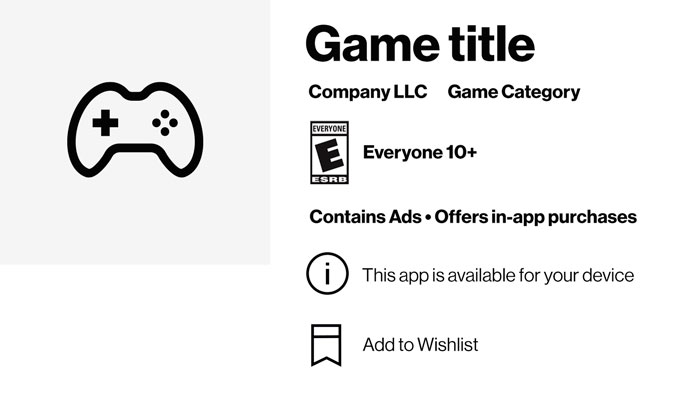 The information alert will also warn you about the ability to purchase items inside the app. Just in case, you want to make sure that is disabled before allowing the app, otherwise you might end up with a big charge you weren't expecting.
It's also helpful to visit the parental control options on your devices to manage games and apps by age rating, limit additional purchases, set screen time parameters, and manage communications with other users.
2. Read the reviews in the app store.
The next step for determining how appropriate a video game is for your kid(s) and your family is to read the reviews. Often you might learn things from the reviews that don't show up in other places.
For example, it can be hard to determine if an app or game will function properly based on the rating alone. Reading a review can help you learn if there are inappropriate ads that pop up in the game, or if the game is really unstable, meaning it causes your phone to crash frequently or the game itself crashes a lot. When this happens, it can point to a poorly created and managed game. Bugs inside the game might even give you second thoughts on the company behind the game. Reputable game makers make stable games. Video games for kids that don't have a good reputation for being stable could contain malware or other problematic code that could ruin the game system or device.
3. Look up the game's maker.
Once you've read the reviews and have a better sense of the company that created the game, it's time to dig a little deeper. Search online for the creator of the game. You can usually find the maker's name on the box or on the download page in an online store. The company logo is usually prominently displayed with their name.
While you research, look for the following:
Does the company have a legitimate website?
Does it look like a company you would want to do business with?
How does the company make money?
If you have to buy the disc or cartridge, the company most likely gets revenue from the sale of the game itself. With mobile gaming, many games are free to download and play but offer in-app purchases or advertising in order to produce an income. While video games for kids that use advertising or in-app purchases can be based on a legitimate business model, it definitely should be a consideration when you are planning on allowing them for your children.
4. Ask other parents.
If your child is begging for a game because all of their friends are already playing it, chat with some of those parents. Are they really allowing it? Did they do their homework on it? Have they discovered anything about the game that concerns them?
If you don't know anyone you can ask personally, pose the question on social media, such as in an Instagram story or a Facebook group. Find out what other parents are saying about the game, and use that to help you decide.
5. Play the game yourself for 30 minutes or more.
The final step in helping you understand if a game is appropriate for your kid is to play the game yourself. You can learn a lot by just playing the game and learning how it works. I recommend playing for at least 30 minutes to an hour. In that amount of time, you should be able to answer some important questions.
Did anything inappropriate happen while you were playing the game?
Would the content be appropriate for my child?
Could I walk away from watching them play the game without fear of something happening?
Playing the game can give you more insight than almost anything else. Every child is different, therefore hard and fast rules about what age this particular game is appropriate for may not apply to your children. Some content that would horrify one 13-year-old might be totally fine for another. You know your child better than anyone, so when you play the game yourself, you're in the best position to make that call.
Using even one of these steps can help you determine if a new game is appropriate for your kid. Using all the steps together will give you a broad understanding about whether or not you should allow it. Whichever way you decide to go, make sure you have a conversation with your child on what you discovered about the game and why you are allowing or denying their request to play it.
This shows them that you are really interested in their hobbies and wants, and that you really took the time to figure out if the game was right for them. Show your child a little respect in this conversation, and they may respect your decision a little more.