With the United States returning from the World Cup without a medal, and the 2024 Summer Olympics in Paris just 290 days away, the questions are already mounting about which players from this team will be part of the Olympic roster.
The Olympics always draws out more star players for Team USA, and the chatter about which superstars would join up for the Paris Games got extremely loud following the United States' loss to Germany that forced them out of the gold medal game.
Considering the US suffered another defeat and surrendered the most points they ever had while featuring NBA players – 110 vs. Lithuania, 113 vs. Germany and 127 against Canada – that talk is only going to intensify in the coming days, weeks and months.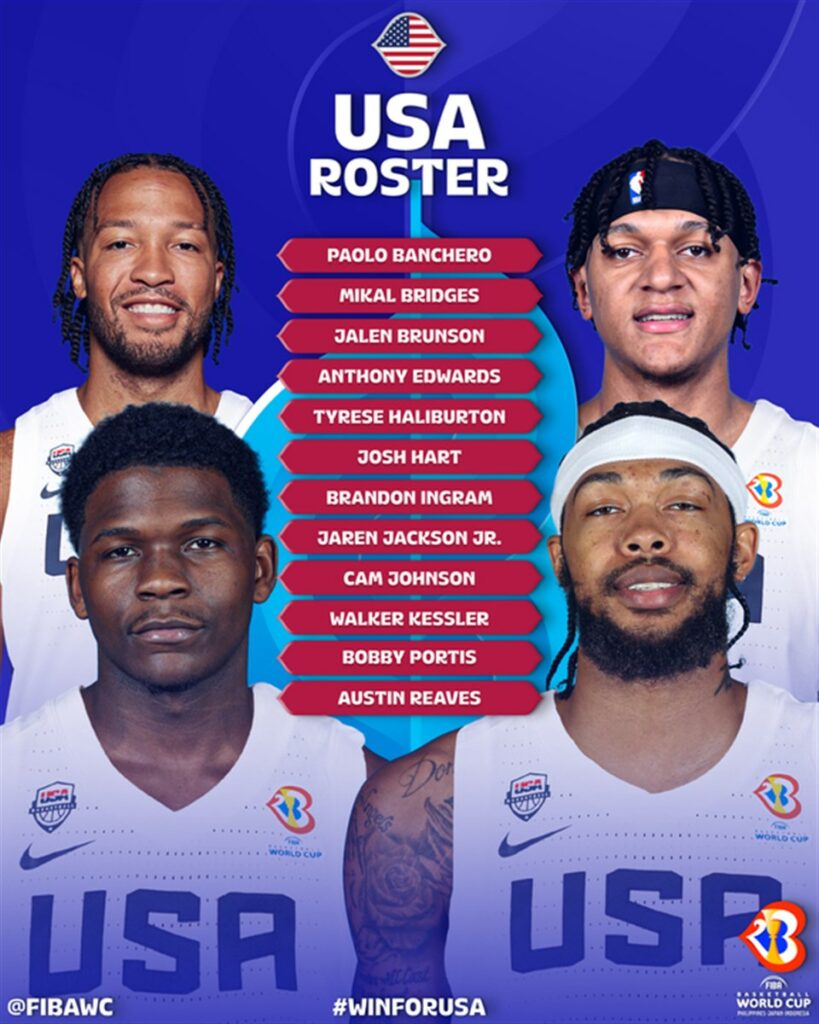 Anthony Edwards (team-high 18.9 points per game) was outstanding for the US throughout the FIBA World Cup and will be part of Team USA's future for years to come. It would be hard to see him not suiting up for the US next summer. Haliburton provided great playmaking (team-high 5.6 assists in just 21.5 minutes per game) and shooting, while Bridges was the team's top two-way player in the World Cup as he contributed on both ends of the court. Both players made strong cases to be included on next year's Olympic roster.
Reaves (13.8 ppg) finished as the second-leading scorer behind Edwards and was great offensively with his scoring and playmaking. However, he was constantly hunted by opposing teams on defense, forcing the US to provide help and double team, which often led to open looks for opposing shooters. Jaren Jackson Jr. struggled with foul trouble for much of the tournament which limited his effectiveness and exposed Team USA's lack of size.
Jalen Brunson, Paolo Banchero, Josh Hart and Bobby Portis all had great moments during this tournament and should be in competition for a spot on the Olympic team. Brandon Ingram struggled through much of the tournament, even with a lineup change to move him to the second unit, before missing the final two games due to illness. Cam Johnson was unable to provide consistent outside shooting, while Walker Kessler was seldom used for much of the tournament before starting in place of Jackson in the bronze medal game.