Your backyard is special—a place to create memories with your children, host family barbecues, and sit back and relax with your family. You've put in the effort to design a backyard that suits your family just right.
We'd like to help you keep it that way.
Learn how to protect your outdoor furniture and other belongings from both property theft and harsh weather conditions with these six tips.
1. Lock up with a steel cable
You can go to practically any hardware store and buy a steel cable to protect your outdoor furniture and other valuable items. These cables are affordable, easy to use, and effective.
All you have to do is run the cable through the base of several different pieces of furniture and lock it with a store-bought padlock. This criminal deterrent secures all of your furniture into one heavy connection that is difficult for would-be thieves to get away with.
2. Put a lock on your shed
Many homeowners add a shed to their backyard for additional storage space for items like landscaping equipment and tools. Unfortunately, a backyard shed without a lock is a super easy target.
Make sure to lock up your shed with a heavy-duty padlock to protect your possessions inside. If your shed is placed a good distance from your back deck, you may want to install additional security measures near your shed, such as outdoor security cameras.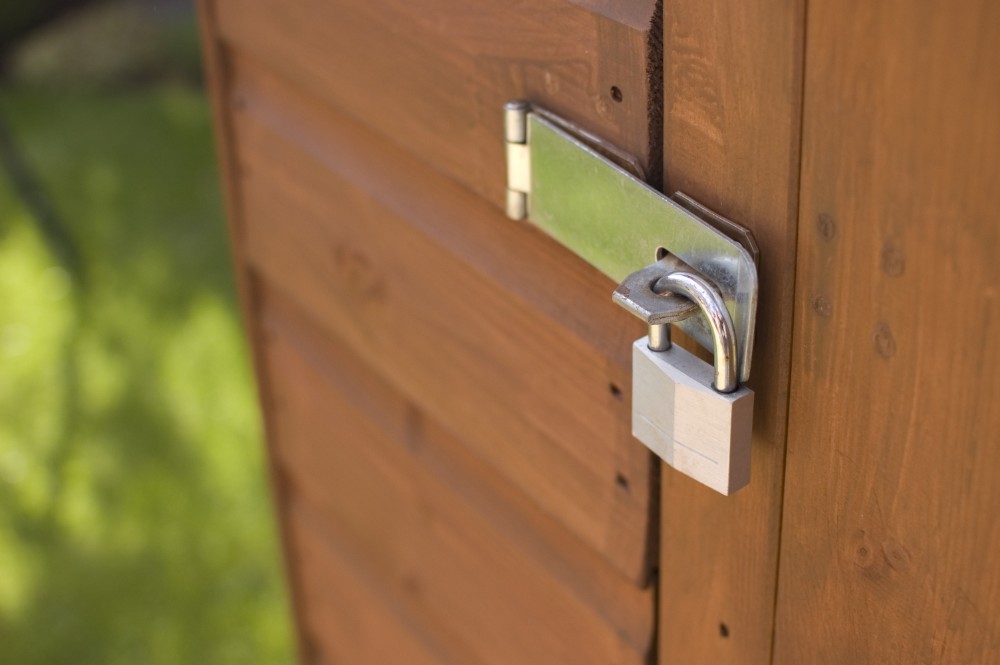 3. Utilize indoor storage
You know what they say: out of sight, out of mind. You can effectively protect your outdoor furniture from theft and harsh weather by keeping your patio set in storage when you're not using it.
This doesn't mean you need to transfer your entire outdoor dining set after every family BBQ, but you should move your furniture to sheltered storage during the cold winter months. Not only will this eliminate your risk of having your outdoor goods stolen, but it will also keep your furniture in better condition for years to come.
When patio furniture is left outside for long periods of time, the colors of the fabric begin to fade, rust forms, mildew grows, cracks occur, and much more. It may seem like a hassle to move your patio set indoors, but the long-lasting quality will be well worth the effort.
4. Leave a light on
One of the simplest ways to secure your home inside and out is to keep the perimeter well lit. By leaving your patio porch light on or installing motion-triggered floodlights, you can deter would-be criminals and make it safer for family and friends to navigate at night.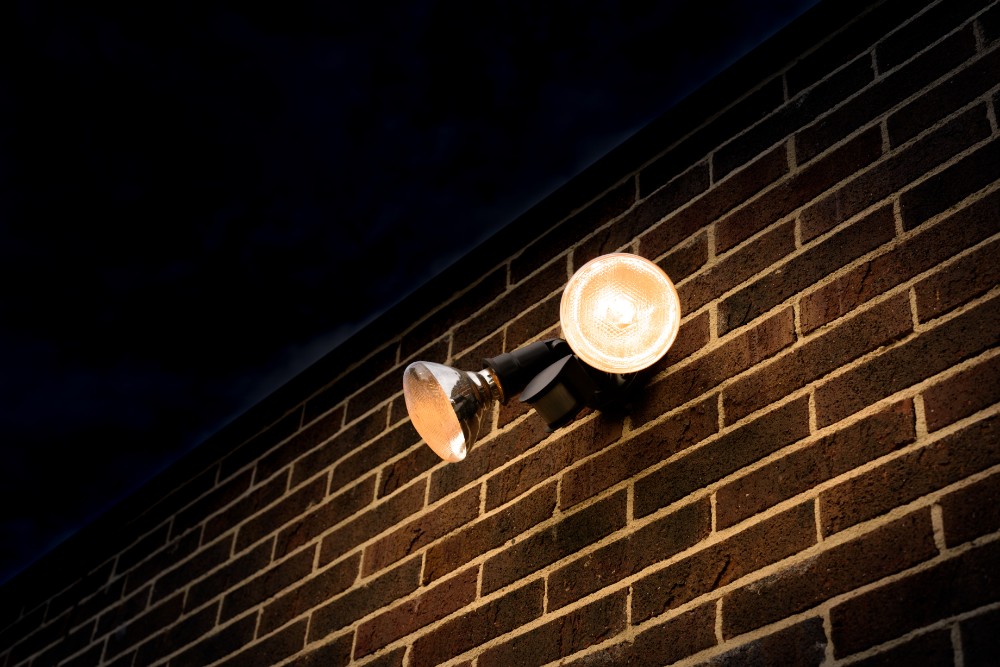 If your backyard is large, you may want to consider installing multiple lights around the perimeter. The objective of outdoor lighting is to limit blind spots and provide you with total coverage.
5. Use furniture covers
Outdoor furniture covers can be a great investment in the quality of your furniture, as well as a form of inconspicuous protection. Conceal your patio furniture with covers to avoid drawing unwanted attention. It will also protect your items from prolonged sun exposure and water damage.
Just make sure to get the right type of covers for your climate, or you could end up with mold or mildew. For example, in extremely humid climates, opt for lightweight furniture covers that are well ventilated.
Let's be neighbors.
Subscribe to our weekly newsletter for more smart tips.EmailSubscribe to our Newsletter
6. Install outdoor security cameras
Outdoor security cameras can be your greatest asset when it comes to protecting your outdoor possessions from theft. Not only will you be able to monitor your property, but you can also catch thieves on camera and report them to the authorities in case a crime is committed.
Smart home security cameras even have the potential to add to the value to your home, providing everyone inside with immediate and reliable security.
The greatest benefit of having outdoor security cameras, however, is their potential to deter criminal activity. Recent studies confirm many burglars avoid homes that are equipped with highly-visible, professional-looking security equipment, including outdoor cameras.
To get the most out of your video surveillance system, we recommend you opt for the Vivint Outdoor Camera Pro. Here's why:
It's the only video surveillance camera that can intelligently identify and automatically deter a true threat. When the Vivint Outdoor Camera Pro detects a lurker, it automatically activates a detection flash and warning tone, letting the person know they've been spotted.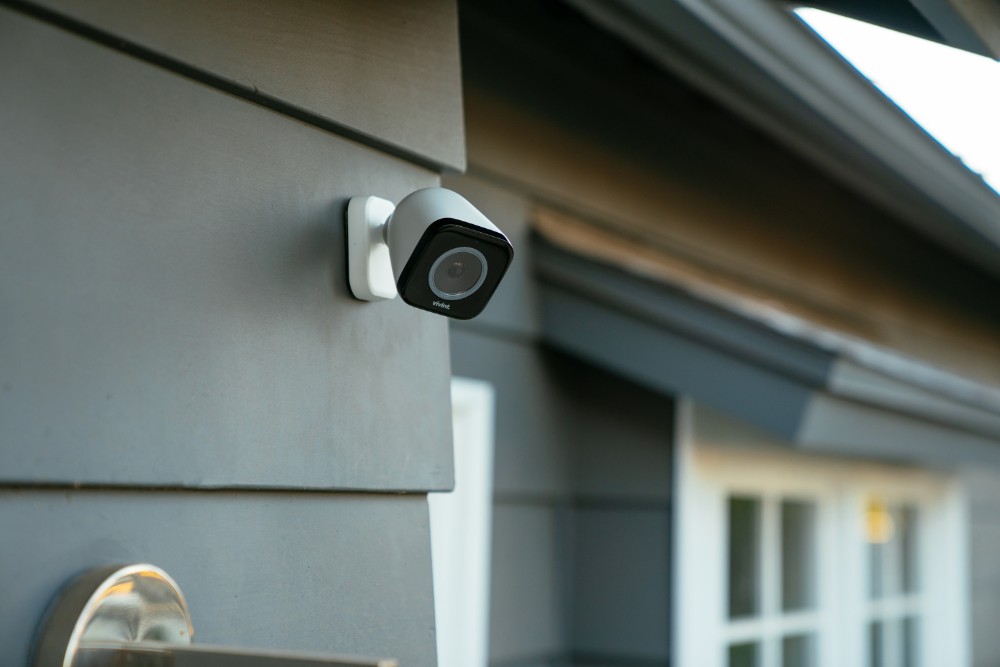 Its cutting-edge optics let you stream HD video to your phone, even when you zoom in. Plus, its advanced analytics can differentiate between people and other objects, and only notify you if someone is lurking, not every passerby or passing car.